Google trends the World Cup in real time
With ever-changing murals, the tech giant is showing off what people are searching during the soccer competition.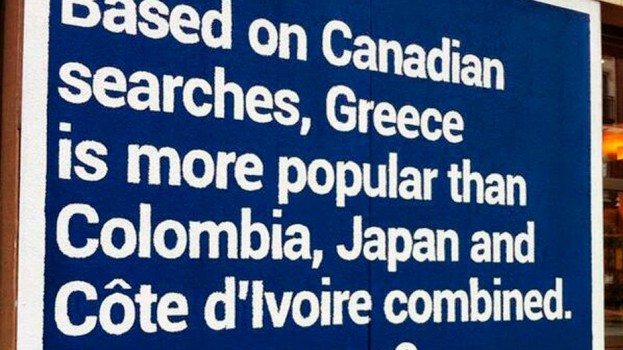 Google's taken to the streets to help Torontonians celebrate the World Cup with its first-ever Canadian OOH campaign.

The new TSAs and murals are part of a global push by RGA to promote trending data during the FIFA matches. Google Canada, alongside Anomaly, decided to localize the content – literally – by tapping into the diverse neighbourhoods around the city to highlight the relevant trends (i.e. Little Italy will have murals displaying searches about Italy's team).

"The World Cup is the largest sporting event in the world," says Sophie Chesters, country marketing manager for Google. "So we wanted to be part of the fun.

"When I arrived [from the U.K.], I was told Toronto was the best city in the world to watch the World Cup," she adds. "They said it's because there's all these different neighbourhoods [to cheer on different nations] and the city lights up."

Seven soccer-loving locations across the city will have "pop-up" murals, and before and after games a new "trend" will be painted on, such as "During Brasil vs. Croatia, searches for 'how to make sweet popcorn' doubled in Brasil. Sweet Victory," or "In the lead up to Germany vs. Portugal, Canada is searching more for the match than for German automobiles."

A handful of lenticular TSAs, placed by PHD, are also floating around the city, each direction showing queries from competing teams' fans.

It's a real-time snapshot to what people are searching for online, she says.

The campaign launched July 11, and will run through the end of the competition, she says, and to date has already racked in more than one million impressions on social media. The tech giant has also partnered with CBC to air the search trends during the World Cup broadcast. Google also tapped some local businesses to roll out some pop-up executions during key matches, such as using search trend coasters at a British pub or "newspapers" describing the trends at a Mexican restaurant.