Cracking the craft beer category
When uniqueness is inherent to a sector, how do brands break through?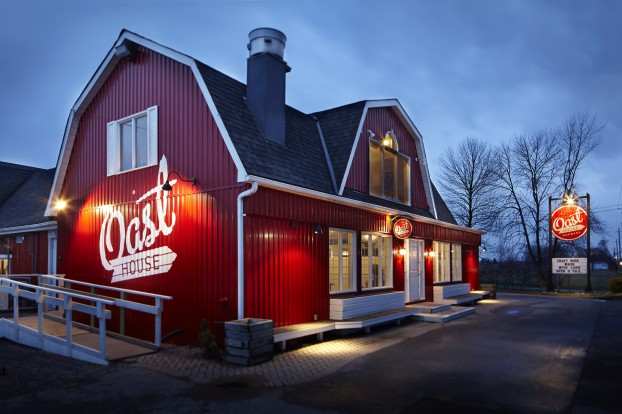 Summer is a time for good friends and cold drinks, and craft beer is a popular BYOB choice. But which brew do you buy? In Ontario, craft beer's share of premium brands has increased to 3% from 1% in 2002, according to 2013 Ontario Craft Brewers data, which puts average retail growth rates at more than 10% yearly. Not long ago, craft brew stood out in the beer category, says Max Valiquette, managing director, strategy, Bensimon Byrne, but now with so many options, it's harder to do so. Strategy perused the category to discover what's resonating in the competitive space today and what exactly people are buying into – beer or culture?
Judging beer by its bottle
For many craft brands, stand-out packaging becomes their default strategy – one that's seminal to communicating their difference, especially when marketing budgets are minimal, says Valiquette.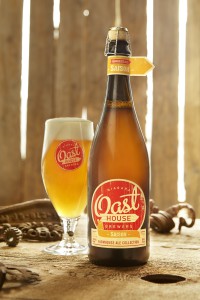 Dave Watson, CD design, North America, Taxi, points to brands like Vankleek Hill, ON.-based Beau's All Natural Brewing Company, Muskoka Brewery and Niagara Oast House Brewers for their thoughtful design details. With its authentic throw-back theme, Muskoka bottles look like they have been printed on directly, but their clear labels are a smart cost-saving tactic, he says. And despite a standard design, they still stand out on shelf. Similarly, Oast has an authentic feel, tapping into a country/hipster vibe, which carries through not only its logo and packaging, but to its brewery, which looks like a classic barn, he says.
"Everything has been considered and I think the brand promise in all three of those beers really screams through that they're a little bit different, a little bit more considered than your macro-brewery."
But in the world of craft brewery, uniqueness is inherent to the category, says Jason Dubroy, VP, managing director, Shopper DDB.
"Excellent packaging has become par for the course," he says.
Even over-sized, half-litre bottles like those from Beau's and Toronto's Bellwoods Brewery should have been enough of a differentiator, but that's no longer so, says Valiquette.
The challenge now, he says, is to branch out beyond design because with so many options, your product will no longer stand out on the shelf.
Finding strength in numbers
Quebec-based Brasseurs du Monde has carefully developed its packaging to tie into its worldly beer traditions image, with a different feel to each of the lines. It has dressed up its latest Spirits Line aiming to wow, with wax-sealed ceramic bottles imported from Germany costing the brewery about $5 a pop – on top of the actual brewing process, says Alain Thibault, director of business development and communication.
But this is far from the line's main appeal – the Mauvaise Influence brew boasts the highest alcohol level (21%) in a bottled beer in Canada. The brewery spent more than a year developing it, as well as the Elixir brew (17.3% strength), ensuring they were still desirable to the taste.
"We wanted these two beers to help grow our reputation outside of our initial market," says Thibault, explaining how beer enthusiasts tend to discuss the release of strong brews on social media.
Making the right friends
Some brands have been cozying up to more than just beer aficionados to raise their profile.
For a craft brewery, integrating into Toronto's culinary scene is key, says Valiquette. Brands with a strong presence at their physical locations can gain the respect of nearby chefs, and should aim to be at pop-up restaurants or special events with guest chefs, he says, rather than at a festival where they could be lost in the shuffle.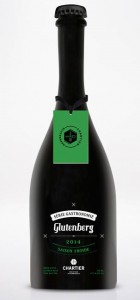 "A lot of these guys are looking towards interesting ways to get their beer out there in a small environment, but to the right group of people."
Beau's for instance has donated beer to major T.O. culinary events. It has also partnered with prominent figures, most recently with Canadian writers and environmental activists Margaret Atwood and Graeme Gibson on a new gruit ale, which draws inspiration from botanicals referenced in Atwood's latest novel MaddAddam, to raise funds for the Pelee Island Bird Observatory.
Partnerships can help breweries stand out, says Dubroy, pointing out that good storytelling is half education and half entertainment – something Quebec-based Glutenberg Brewery saw success with through its recent partnership with renowned sommelier François Chartier for its Série Gastronomie.
With a nod to Chartier's aromatic creations, a new brew is developed for each season, and accompanied by food pairings. About 1,000 cases of the spring selection, the Imperial Sotolon, sold out within two months.
The kicker? The brewery is gluten-free, but the Serie Gastronomie helps it expand beyond the gluten-sensitive market, explains David Cayer, co-founder, Glutenberg.
Beer for art's sake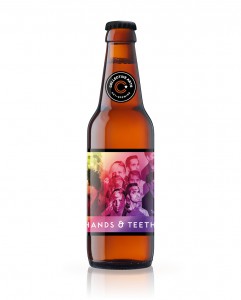 With its mandate to blend supporting emerging artists with craft brewing's creativity, Burlington's Collective Arts Brewing is slated to release its Series 3 labels in early July, inspired by the work of visual artists, musicians and filmmakers. (The last series featured 75 artists.) Using the app Blippar, consumers can scan the labels to view artwork, play clips or videos and learn about the artists. At press time, Matt Johnson, co-founder, Collective Arts, said downloading the artists' music through iTunes was in the works for the new series, and in the future, the brand is trying to enable users to buy artwork.

Collective Arts is also currently working on opening a new brewery in Hamilton with partner Nickel Brook Brewery, which will be a hub for creativity with an art gallery and performance stage.

"If the old brewery that defined Hamilton was Lakeport, we hopefully help to define the new Hamilton, which is a mix of manufacturing as well as art, music and culture."

Pairing art and craft beer is a relatively seamless concept, says Watson. "What I love about them is it reminds me a little bit of Jones Soda where it seems like there's so many different varieties and it's almost like their whole brand is anti-brand – it looks different every single time because of the artwork."