The analytics dilemma
Has Canada come any closer to a cross-platform measurement solution? Sadly, it's mostly still a pipe dream.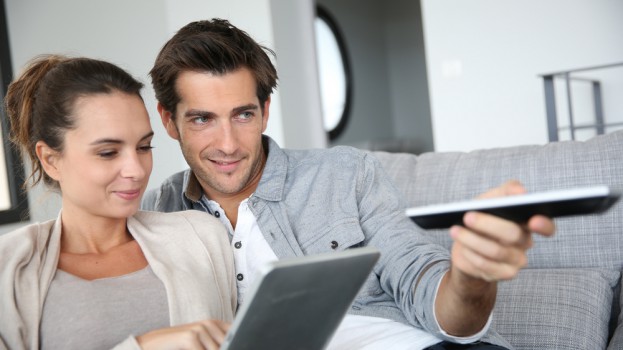 Cross-platform measurement has been a hot topic for years. Now that multi-screen viewing is hotter than ever, is Canada getting closer to an all-encompassing solution? We check in to see where we are, and how far we have to go.
Last year, strategy hosted a TV analytics complaint line where we invited industry execs to voice their grievances about television measurement. A top peeve was the fact that there's no way to tell what else people are doing while they're watching TV – not with accuracy, anyway. That's still the case. And of course, this isn't just a TV-centric issue, but a problem in the entire analytics ecosystem.
Commercial ratings, platform-agnostic TV and streaming video stats, and measuring the entire consumer experience around screens, all remain elusive.
"The lack of unified measurement across platforms is, without a doubt, our biggest challenge," says Hayden Mindell, VP, television programming and content, Rogers.
This type of measurement across multiple devices would likely require a very large panel of people to participate in order to get an appropriate sample size, and the larger the panel, the more expensive it is, says Chris Herlihey, VP research, IPG Mediabrands. And there's building a new infrastructure (or paying to expand an existing one) to contend with.
Bryan Segal, VP sales, ComScore says that a new form of measurement may be necessary, and while Jim MacLeod, president and CEO of Numeris (recently rebranded BBM), says it's a regular discussion they have, at this time, neither had a solution.
"There's [also] an industry challenge with who is going to foot the bill for these [new models or partnerships]," Segal adds.
What's more, these analytics cos are investing in their own metrics systems to deal with new and rapidly changing technologies in their own spaces (i.e. Numeris' VOD measurement and ComScore with tablets), which is also taking up funds.
Plus, it's hard to drive system change unless it really benefits the stakeholder, or in this case, multiple parties.
Confidentially, some who work in the media space say broadcasters benefit from the Numeris numbers because they don't show who is distracted or why. Analytics companies want to preserve systems that have served them well and maintain a monopoly over their channel of measurement.
In light of there being no cohesive tool, media buyers have created their own, blending multiple sources of data with proprietary software and analysis tools, which they use as points of difference in client pitch processes.
Plus "agencies and media owners are overwhelmed already with the amount of data we have," adds Herlihey. Sometimes, it's all you can do to keep up.
Essentially, no one is really racing to the front to say they'll pay for a different system to be put in place.
What are the work-arounds 
In 2012 in the U.S., ComScore struck a deal with ESPN and Arbitron to outfit a panel of folks with PPMs and homes with box-top sets to measure video, audio and display content across radio, TV, PCs, smartphones and tablets. It deployed four and a half million box-top sets, and was able to find useful insights such as people who use multi-platform content spent twice as much time with it as those who consumed the brand on a single platform.
When asked if ComScore is looking into similar programs or partnering with Numeris, Segal would only say it will not rule anything out, and has already deployed analytics across mobile, tablet and PC, and can measure digital streaming sites from non-broadcast partners.
In the meantime, "it's up to agencies to be creative with the data," says Herlihey. Many media agencies are creating hodgepodge programs that blend data from multiple sources, attempting to create full profiles of consumers with different formulas and proprietary insight. "But the more research we have, the better," he adds.
There may be some value in social media monitoring around television. If you can track what people are saying about your TV show, through things like Seevibes or Twitter's Bluefin Labs' TV analytics (which track social conversations about shows over Facebook or Twitter), then you have a better understanding of what people are watching while online.
"These emerging monitoring tools are a great way to track when audiences are most engaged with the content and how they were engaged with it," says Mark Bishop, co-CEO and executive producer, Marblemedia. "Those who are commenting on Facebook and Twitter are actively having a conversation about the property and are more likely to interact with additional content or advertisements leading to purchase opportunities."
And these companies are driving the conversation.
Seevibes, for example, recently made headlines by announcing its partnership with Havas Media to create a new measurement system, the Social Rating Point, a ratio measuring social interaction to TV audiences. It has also recently joined the IAB on the research committee, which is working to standardize metrics in the web space.
How can this change 
"We're here to respond to the industry," says MacLeod. So, in theory, if you demand loudly enough, they'll build it.
And some headway is being made in the cross-channel space.
In May, Numeris rolled out a pilot program to blend radio and television data. And the Print Measurement Bureau and ComScore also partnered to fuse their information databases, proving different media analytics cos can play nice here in Canada.
And, as mentioned, ComScore and Numeris have been in talks and MacLeod is confident they'll move forward with some form of partnership within the next year. "It's the next logical place to go," he says. However, the first step will be to determine what will be measured, so a blended data set may still be a ways off.
Where does that leave us 
It's status quo right now. Everyone says we need cross-platform measurement, and there are ad hoc solutions in place, but no one has a solution for the root of the problem, which is that different companies maintain different data sets.
That's not to say the blame falls on them – there's only so much time and money. But to back up investments with meaningful metrics, a system that allows brands to gather an accurate portrait of what people are doing on all those screens is urgently needed.