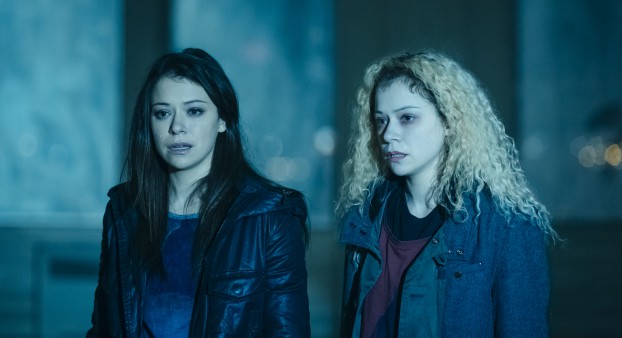 More than ever, content is king and original programming has the power to transform a channel with one smash hit rather than a tidy curated block. But with less platform-specific dwell time as viewers program their own schedules of "all killer, no filler," how do you get their attention, especially with a genre/sci-fi show on a specialty channel?
For Orphan Black, it started with a key time slot for its debut last year on Space – right after the return of viewer favourite Doctor Who. But time slot alone doesn't equal success, the content still has to be killer.
For those who aren't in the "Clone Club" (the show's loyal fan base) the series is about a young woman who discovers she was born as part of a cloning experiment by a large (and seemingly shady) organization. Lead actress Tatiana Maslany plays all of the clones (there were at least 11, five who are regular characters).
Produced by Toronto-based Temple Street Productions, in association with Space and BBC America, it's a bit of an anomaly – a Canadian show on a specialty channel that is spoken about in the same breath as some of the massive, big-budget dramas in the U.S.
Orphan's debut was the highest-rated original series premiere ever for Space. And it continues to perform well, averaging 330,000 viewers and making Space the number one specialty network for adults and women in the show's time slot.
"By the end of season one, there was a passionate, invested and incredibly active fan base on social media," says Trinh Tham, senior director of marketing at Bell Media. "We knew our audience is highly engaged so we focused on delivering smart insider's content including memes, BuzzFeed buys, exclusive photos and teaser trailers."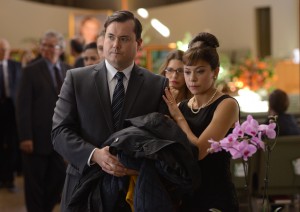 To reach more digital natives, executions included a YouTube domination and BuzzFeed-sponsored editorial posts, such as "10 animals you probably didn't know we've cloned." There was also daily blogs, Q&As and weekly episodic (spoiler-free) recaps on Space.ca.
It worked. Between the second season debut in April and early June, on Twitter, #OrphanBlack generated an estimated 305 million impressions worldwide, from 280,491 Twitter mentions by 178,927 users.
While the marketing budget hasn't necessarily increased this season, Tham says they've looked to build on the momentum from season one, when the show was promoted as part of a major rebranding of Space, aiming for a more mass appeal.
Promotion for the second season, created in-house in collaboration with BBC America, included mass media, such as subway takeovers with striking images (like the one on our cover), as well as radio and TV, to reach a mainstream audience.
On Space, Bell Media built buzz for the season two with an early sneak-peek trailer during Doctor Who's 50th Anniversary Special, which was Space's most-watched TV event ever, says Tham. Promos also ran during CTV's tent-pole events, such as the Oscars.
Tham says there hasn't been one big factor signalling the show's mainstream success, but rather a steady increase in buzz and accolades.
Now even more eyes will be on Space as the show continues to gain momentum, and more mainstream fans join the Clone Club.