Ditch the Marlboro man stereotype
Marketers, listen up! New research finds men are increasingly active at home, and Microsoft's Alyson Gausby says it's time to treat them with respect.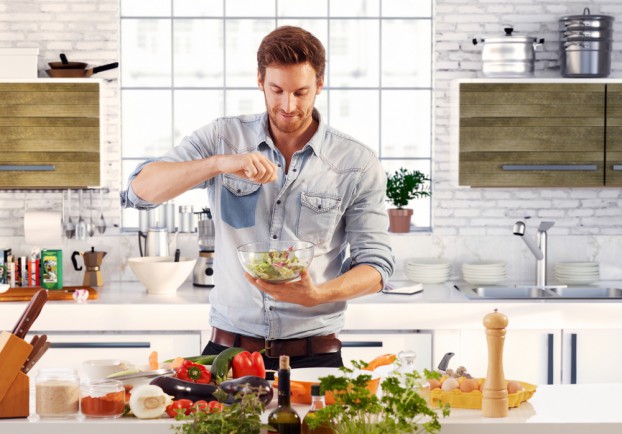 By Alyson Gausby
Goodbye Marlboro man, hello modern man.
The home has always been thought of as the woman's domain, where mom for decades has been tasked with the cooking, cleaning and shopping duties, even if she did it all after a full day at the office. But men are increasingly active participants in their households and I don't mean just emptying the beer fridge or fixing the leaky sink. The home is becoming his domain too as we redefine what it means to "be a man" today.
Men are waiting longer to get married: the average age for tying the knot is now 31, compared with 25 in the 1960s and '70s. So, guys are spending more of their early adulthood without female counterparts making brand decisions for or with them. Also, through new research from Microsoft and Omnicom, we found that 52% of Canadian men who are cohabiting have high levels of responsibility in household decision-making and 75% have some or complete responsibility for their household's grocery shopping.
This places a lot of power in the male shopping cart. But, there's still a disconnect: while fellas are more involved in the kitchen, supermarket and parenting, many businesses have been slow to adopt to our new reality and continue to disregard this important audience. Some are catching on though – Cascade Complete's ad, for example, shows a man returning from grocery shopping and highlights the need for him to be an informed consumer.
As we push traditional gender boundaries, men's interests are broadening too:
Health is no longer just about pumping iron; two-thirds of men are interested in nutrition
60% are interested in cooking and half say they take pride in their cooking
55% say looking good is important to them and 40% think their clothes reflect who they are
41% are interested in beauty, grooming and personal care. In fact, in Brooklyn, beard transplants have even taken off as men look to increase their cool factor. So the hipster beard fad is here to stay?!
These interests are also reflected in browsing habits – men under 35 are actually as or more likely to visit clothing retailer sites, fashion sites and beauty/personal care sites as women.
It's important to note that while men may be more interested in these traditionally female topics and doing more of the same things as women, they aren't necessarily doing them in the same way. For example, stay-at-home dads are thought to be more encouraging of risk-taking, and studies have found that male shoppers tend to be more brand loyal and goal-oriented. So, companies missing the mark with men will find themselves left on the shelf as men form relationships with their competitors.
These differences imply guys have different needs and may respond to different messages, channels and incentives than women. In the world of retail, we see men are more likely to do their homework. Today's man, particularly if he's under 35, is researching even everyday products online ahead of his shopping trip and also while he's in store.
Nearly half of men research groceries and/or personal care products, 57% research clothing and nine in 10 research electronics before hitting the store
In store, 44% of men under 50 look up information on their phone and 42% compare pricing
Brands need to help men make these more informed decisions by providing detailed information, reviews and ratings that are easily accessible anywhere, particularly via mobile. Home Depot's website, for example, includes detailed product specs, instruction manuals, reviews, buying guides, how-to videos, project calculators and store availability information. Their mobile site also allows customers to search UPC codes for quick access to information in store.
The desire for men to do upfront research is also driven by the fact that they're on the go, juggling priorities and taking on more responsibility. Less than half of men under 50 say they have enough free time to do what they want and 70% of dads want to spend more time with their families. Similar to what we've seen in other trends research, guys are looking to brands to curate and edit content to help simplify their decision-making (and their lives). Montreal-based clothier Frank and Oak, for example, has seen great success helping men shop online by curating monthly collections, giving style advice and tips, and then delivering everything to their door.
The next time you're out shopping, take a look at who else is in line at the checkout – you'll likely find yourself next to a modern man. Marketers have to realize the cultural reality of how much gender blurring has happened in traditionally female fields and take more of a gender-neutral approach to packaging and communications. Include men, rather than isolate them.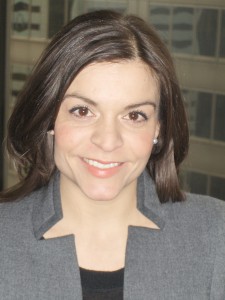 As Microsoft's Canadian insights lead, Alyson Gausby is responsible for translating consumer intelligence into trends research to provide value for the Canadian marketplace.  Advertising.microsoft.ca 

Want to hear more from Gausby? Read her May piece on creating personalized experiences. 

Image via Shutterstock.