Cundari and DDB land on the Warc 100 list
The shops are recognized for smart marketing campaigns created for SickKids, BMW and the CTC.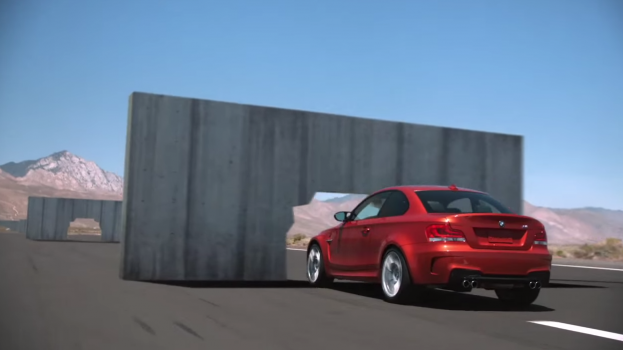 Of the 100 smartest campaigns out there, three of them happen to be Canada-born.
Cundari's "1M Launch" campaign for BMW and its "Pain Squad" mobile app for The Hospital for Sick Children (SickKids), as well as DDB's "Canada, Keep Exploring" work for the Canadian Tourism Commission all landed on Warc's top 100 smartest marketing campaign list this year. It's a massive feat, considering the organization went through 75 award competitions across the globe and tracked a total of 1,773 campaigns to compile the list.
The Warc 100 list is similar to strategy's own Creative Report Card. It too tracks and assigns points to campaigns that have won at several award shows based on their award level (Gold, Silver, Bronze, etc.). The organization doesn't count award shows based on creativity alone, rather it focuses on awards shows that recognize strategy and effectiveness, allowing for the ranking of the smartest marketing campaigns in the world.
Landing at number 35 on the list, Cundari's "1M Launch" campaign included precision performance films that were housed on YouTube and received more than 3 million views in two weeks. It was a big winner at the CASSIES, winning a Gold, and at the Marketing Agencies Association Worldwide Globes Awards, where it won two Golds.
And tying for the 35th place, Cundari's "Pain Squad" app helped young cancer patients record their experiences with pain using a pain diary of sorts. The campaign removed the use of cumbersome paper diaries and made the whole process interactive and engaging for sick kids. It also won at the Marketing Agencies Association Worldwide Globes Awards, taking home the top "Best of the Best" prize, as well as at Cannes, where it took home two Golds, and another Gold at the CASSIES.
DDB's "Canada, Keep Exploring" campaign landed at number 58 on the list this year, and was recognized for encouraging Canadians to share their travel experiences through an interactive blog, YouTube, TV and Facebook. According to Warc, following this activity, Canada became the number-one-ranked country brand in the world. This campaign also made it on the CASSIES winners' list, snagging two Bronze, and the AME (Advertising and Marketing Effectiveness), where it was the only Canadian agency to be awarded, taking home a Platinum prize and Gold and Silver Medallions.