Getting serious about killer content
We may not be the first to say content is king, but in our latest issue, editor Emily Wexler looks at how it's more vital than ever.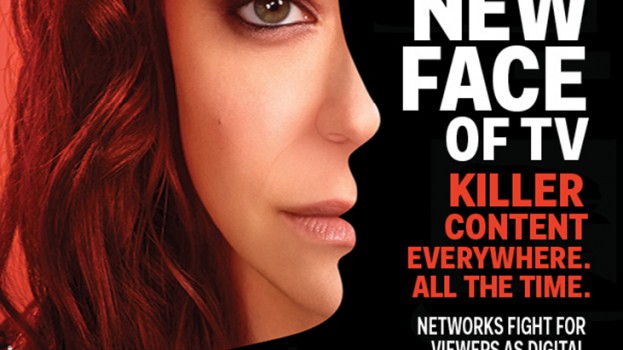 Confession: I only have basic cable. When I want to watch a show that isn't within my stable of channels, I binge-watch on Netflix, download, or watch it at a friend's house where it has been conveniently saved to their PVR. The only reason I hold onto my basic cable is because it makes me feel connected – I like watching the news, and doing what I do for a living, I also pay attention to the commercials.

Among my peers, there seems to be a great divide between those who are cutting the cord completely and those who, now that they are more financially comfortable, are going full-throttle with massive TV packages that include hundreds of channels. My generation – the younger Gen-X and the older millennials – now have households, children and disposable incomes. We're making decisions now about how we're consuming content (and paying or not paying for it) and our dollars and eyeballs are up for grabs, so to speak.

So how do you get them?

Throughout the July/August issue, you'll find references to content being king and "killer content." Perhaps we're kicking a dead horse a little with those constant reminders, but we wouldn't be saying it if it wasn't more crucial than ever. If you need proof, just look at what the four big broadcasters have planned for the upcoming TV season. Rogers is betting the farm on hockey. Why? Because it's appointment viewing that you're not going to binge-watch six weeks later. The beleaguered CBC is banking on a few dramas it's hoping will bring big buzz, like The Book of Negroes. Shaw and CTV also have drama-packed schedules with shows like State of Affairs, Stalker, Gotham and How to Get Away with Murder.

Why so serious, broadcasters?

The national nets have realized that to compete in a Game of Thrones/Mad Men/House of Cards world, they'd better up their content game. Today's viewer doesn't care where the content is, they just want it to be good. That's how a Canadian show on a specialty channel, like Orphan Black, can become a huge hit – it doesn't need a primetime spot on a major cable channel to carry it.

Speaking of not caring where the content is, viewers also want to be able to watch anytime, anywhere, in the most convenient way possible. And the big TV broadcasters are starting to realize they need real digital game plans to compete with the likes of Netflix. Everyone is waiting with bated breath for Rogers to reveal its rival plan, and the other networks are also making serious plays in this space. See here for details.

Meanwhile, specialty channels are dealing with the looming threat of pick-and-pay, although it's unclear what the effect will really be. I have to say – the option appeals to me. If I had the opportunity to choose my channels, there are a few I would happily pay for, and others I'd kick to the curb. And if everyone collectively kicks a channel to the curb, well we all know what happens to that channel.

So if you want to get on my radar and keep my attention, your content had better be…well, killer.