John St. reveals new management team
The agency's head partners are promoting a new group, including Jason Last, to handle day-to-day operations.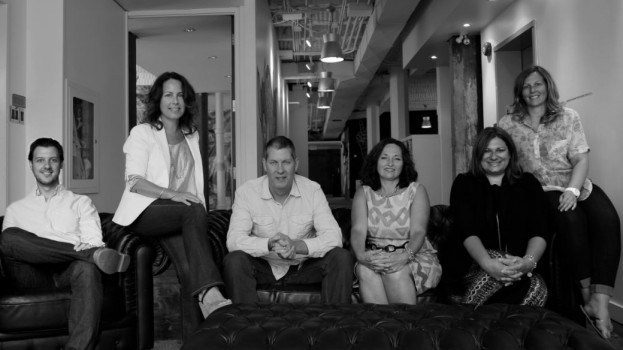 John St. is celebrating its 13th birthday by reworking its day-to-day operations team, with Angus Tucker, Jane Tucker, Emily Bain, Stephen Jurisic and Arthur Fleischmann promoting a new management group so the partners can better assist clients with larger issues.
Fleischmann says the partners at the agency are getting an ever-increasing number of requests to help clients with issues that are bigger than their advertising campaigns, from things like brand transitions and international expansions to navigating the world of pharmaceuticals and margin pressures.
"We think it will provide greater value for the partners and I to be able to focus on that and bringing technology, design and insight into solving those problems rather than focusing on the day-to-day operations," he says.
Fleischmann adds that a new creative director will be added to the management team in the coming weeks to take over the roles recently left vacant when Nellie Kim and Chris Hirsch left to start the Toronto office of Lg2.
Day-to-day operations will be lead by the new management team at the agency. Returning to the agency as part of the promotions is Jason Last, who was at John St. from 2008 to 2012 when he left his position as senior strategic planner to move to Leo Burnett in the same role. He comes back to John St. as a co-director of strategic planning, working alongside Megan Towers, who has been a senior planner at the agency for about eight years.
Also on the management team are Ian Brooks and Heather Crawley as co-directors of client service, Mavis Huntley as director of integrated production and Joanna Groszek as CFO. All are long-time employees of the agency.
The idea of having co-directors is one that may seem odd, but it works well for John St., allowing each director to work with a particular set of clients rather than having one spread across a larger group of responsibilities, Fleischmann says.
Photo (left to right): Jason Last, Megan Towers, Ian Brooks, Heather Crawley, Joanna Groszek and Mavis Huntley