Couche-Tard chooses Palm + Havas as AOR
How a "refreshing" focus on metrics and KPIs convinced the gas and convenience retailer to take a chance on a new agency after 18 years.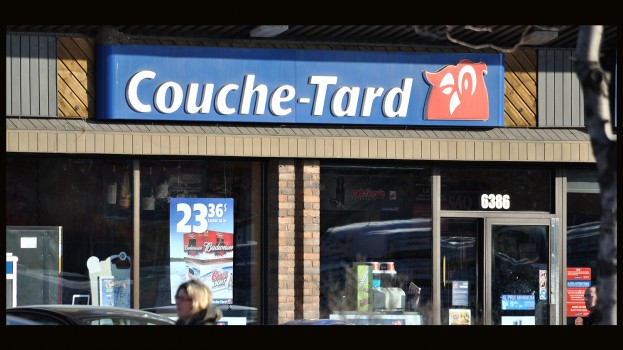 Following a competitive bidding process, Montreal-based gas and convenience store Couche-Tard has chosen Palm + Havas as its new AOR.

The new account ends an 18-year relationship with DentsuBos. As part of the deal, Palm + Havas will handle all advertising creative and production for the brand in Quebec and for the Circle K banner in Eastern Canada. Media Experts will continue to handle media planning and buying for the two brands. In Ontario and Western Canada, Couche-Tard operates under the Mac's banner, which also recently switched agencies, that time to Toronto-based Giants and Gentlemen.

Though both accounts recently shifted hands, Mélissa Lessard, spokesperson for Couche-Tard, says all brands under the Alimentation Couche-Tard corporation operate independently in a decentralized manner. The marketing team is a lean organization, with only six staff members, she says, adding they were looking for an agency partner that could become an "extension" of the team.

What ultimately swayed the convenience store's opinion, however, was Palm + Havas' emphasis on metrics.

"We often hear about companies that are winning prizes for a TV spot.  From a retailer going to an agency, you rarely hear the words 'key performance indicator, 'sales' or 'margin,'" she says. "But they had an approach that was based on sales, margin, aligning on our company's objectives and being able to measure, on a campaign to campaign basis, if it had the impact expected internally. And they really put a lot of emphasis on that in their pitch – which we found refreshing. They didn't just say it – they presented with software and concrete examples of how they'd done it in the past." 

It represents a mid- to large-sized account for the agency, says Christian Ayotte, VP for digital, Palm + Havas. The brand puts out roughly 15 spots a year in Quebec and another 15 in the Maritimes, he says, and the first batch from the new agency will be released over the Christmas period. The team, which officially picked up the account two weeks ago, will start to work on the strategy in September, he adds.

Palm + Havas was one of four agencies shortlisted to pitch the client.

Couche-Tard is in an international expansion kick as of late, branching out into the U.S., acquiring a cadre of locations and rebranding them as Circle K, ramping up efforts in 2010. To date, it operates more than 4,350 stores across the States. In 2012, the brand also acquired Statoil Fuel & Retail in Europe, giving it a footprint across the ocean, with almost 2,300 operating under the Statoil banner.

Image from Doug, creative commons.