Holiday giftvertising
We know you're still focused on Halloween, but we couldn't resist coming up with a few ideas to help brands be festive this season.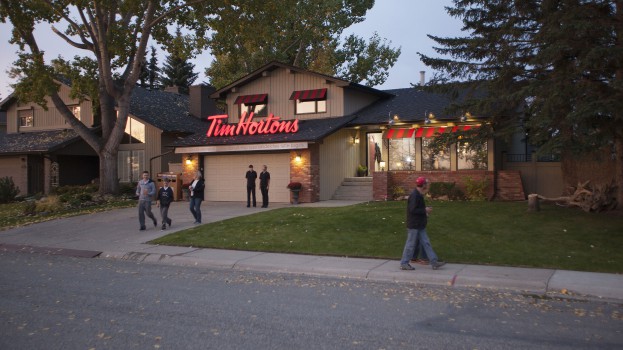 The article appears in the November 2014 issue of strategy.
Christmas is two months away, but already this year the industry has produced its share of giftvertising videos. Call it the "WestJet Christmas Miracle effect." Brands from TD to Schneiders to Coca-Cola (and WestJet, again) have been surprising customers with presents – then sharing their good deeds to the world.
The trend may be past its exchange date, but that doesn't mean brands can't spread a little more cheer this season. So here's a few holiday campaign extension ideas. We'll expect our Christmas card in the mail.
All I want for Christmas is my focus back
There was potential in the "Focus: Life Gear by Trident" clothing line launched in March, which included pouches that blocked cell signals. Surprising shoppers with a pop-up, signal-free zone to give them a few moments to reflect on the friends and family they're shopping for would be a cool treat. The gum brand could hand out the pouches to people who stick around at least five minutes before dashing out to check their email.
Adapting a tradition
An orange in the bottom of a stocking is a Christmas tradition for many. But now there's a new citrus fruit seeking favour: Tangerine. The bank formerly known as ING could cement itself in consumers' minds by producing foil-wrapped chocolate tangerines and gifting them to consumers. It could set up booths at indoor farmers' markets to also encourage sign-ups. Throw in some gold-wrapped chocolate dollars and deposit $20 in customer accounts and it makes for a pretty sweet gift.
Homes for the holidays
Tim Hortons recently made headlines by converting a Calgary home into a fully-functional coffee shop as part of a recruitment drive (pictured above). "Brand love" for Tims could reach the stratosphere if it built a home for one of its new front-line employees. Installing a Tim's coffee maker and painting the homes in browns would be just enough of a brand touch without coming off as tacky.