Media Directors of the Year: Courtemanche and Warring tie for tops
We couldn't pick just one. Read up on how the PHD/Touche and Dentsu Aegis execs secured their wins.
This story appears in the November 2014 issue of strategy.
Karine Courtemanche brings back the winning touch
Karine Courtemanche, president of PHD/Touché and repeat MDOY winner, thought the first year of the agency's Toronto office would see her do more media directing.
"I ended up spending a lot of time focusing on people and culture," she says. "It's a tough media industry these days and there is no way you'll survive if you don't have a specific positioning. We had strong positioning in Montreal and we really wanted to bring that to Toronto."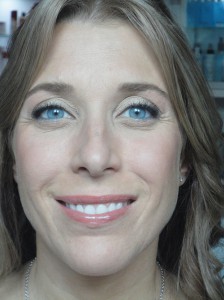 The office opened in August of last year, and in the last 12 months, its work has really taken off. While Touché has earned clients including Essilor, Ferrero, Quebec Tourism and Materne under Courtemanche, her greatest personal success has been Canadian Tire. She says the agency would not have landed the job had it not been on the ground in Toronto.
"It's a huge marketing team, and you have to be there to understand their complexity," she says.
With a base to work from in Ontario, she applied a hands-on approach to negotiating Canadian Tire's first appearance as an Olympic sponsor at Sochi.
Between being selected as a judge for the CASSIES, Media Innovation Awards and Cannes Lions this year, and sitting on the boards of COMB and NADbank, Courtemanche has still been able to split her time between Touché's offices. This has helped the Toronto branch adopt the Montreal office's focus on growing talent, but going from zero to 27 employees in one year means leadership needs to keep the team working towards the same goal.
"All of [the executives] came on board when Touché was a small media boutique and our culture grew from that," she says. "We had to do formal presentations about what our beliefs are and small things like how you greet vendors when they come in."
"I can tell you that the spirit walking in is a lot different than a year ago. Now I can move on to other priorities."
Annette Warring's future agency
Count Annette Warring, CEO of Denstu Aegis Network, among the media execs who've heard time and again that silos are bad. The problem she sees is that many agencies have taken the same approach to fixing it, layering on specialists and making organizational structures heavier.
"It's not just about creating different titles or even hiring a team to lead integration. It's not about changing the structure, it's about rebuilding it," Warring says of de-siloing.
Part of the rebuilding process for Dentsu Aegis is bringing all its brands under a single-P&L structure, a process Warring helped accelerate in Canada, which has now been adopted in branches in other markets. Instead of making her company big and bulky, she says the structure has freed it from some of the hierarchical barriers that would otherwise limit her ability to share resources and talent, and eliminated redundancies across the network. While managing this structure over the last two years, Warring has seen the agency's revenue triple.

This year, she set her agency up for what she predicts will be an expanded role in creating ad content, focusing on delivering it intelligently using data. She brought branded content arm The Story Lab to Canada, which does just that. That data offering is bolstered by the Canadian version of the Data2Decisions analytics branch.

"We spent over $1 million this year on tech and automation to make us faster, more agile and smarter," she says. "To have that level of investment to try and build the agency of the future, clowning around with the same old structure is just not sustainable."

Image via Shutterstock