In conversation: local vs. global
A couple of agency folks debate the merits of creative that crosses national lines versus whether brands should stick close to home.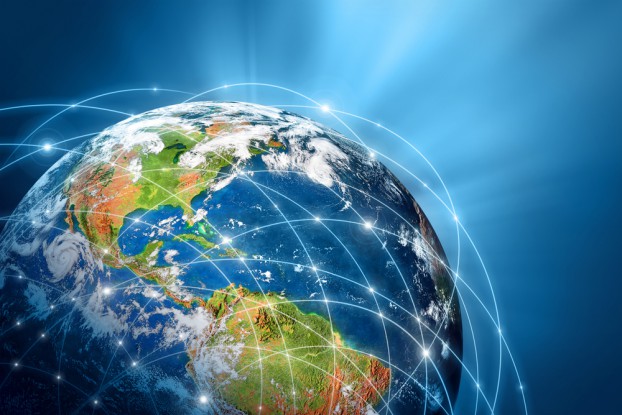 By George Nguyen and Yusuf Chuku
Nguyen: Great examples of work that easily crosses borders are everywhere. P&G's fantastic "Like a Girl" campaign from Always was the result of collaboration across the London, Chicago and Toronto offices of their agency Leo Burnett. It's inspiring to seeing global teams pull together, but the work also raises the question of localization. If the same insight exists in three markets, then it's likely that the idea will work across the same three markets as well. Obviously you would need production, casting and navigating local laws, but core human truths are borderless.
Chuku: The few great examples of cross-border work are exception to the rule. Let's start with a little-known fact: in his book World 3.0, IESE Business School professor of global strategy Pankaj Ghemawat outlines some surprising data. Only 3% of people live outside their country of birth, and it doesn't look like this will change anytime soon, with only 2% of students attending universities outside their home countries. Amazingly, exports account for less than 20% of global GDP, and less than 20% of internet traffic crosses national borders. So, do we really need global work in a world that at best is only semi-global?
Nguyen: Fair point. At the same time, we need to take into account the influence and reach of that small percentage of global folks you reference. Jackie Chan movies are as popular in China as they are in the States. One Direction sells out concerts around the world. From a purely bottom-line perspective, the cost savings in running a centrally created campaign is tremendous — without having to duplicate production in multiple markets, the savings can be reallocated to increase the media buy. You aren't just saving on concept development and production, but also on the sheer volume of man-hours that maintaining any sort of brand standardization requires. I realize you are going to end up with work that may have less of an impact, but that's a trade-off for ensuring brand consistency at every touch-point. For McDonald's, the menu may shift to reflect local tastes, but the power behind the brand is the consistency of message and brand experience in every market. Consumers are buying into the idea of a global brand.
Chuku: Even though most consumers experience is limited to their home country, when they do go abroad, familiar brands are appreciated. John Travolta's character Vincent in Pulp Fiction described it best when talking about McDonald's and the Royale the Cheese: "It's the little differences. I mean, they got the same shit over there that we got here, but it's just…it's just, there it's a little different." It only takes a morning spent in a foreign hotel watching a CNN ad break to realize the huge cost to the creative work of those global marketing efficiencies: dull, hackneyed work that panders to the lowest common denominator. And the process of getting to great global work more likely involves brokering compromises, navigating internal politics, adaptations, translations and ultimately losing sight of what matters most, the work. That's not to say that doesn't happen at the local level, but the more parties seeking consensus, the safer and less interesting the work gets. Look at the global work for Estee Lauder's Advance Night Repair. It reduces what is the creatively rich territory of beauty to forgettable wallpaper because it is devoid of an idea.
Nguyen: I'm not saying that every piece of existing global work is fantastic, but the same can be said of local markets. Let's face it, there's a lot of crap out there. It doesn't take away from the fact that great ideas can cross borders. It raises the question: Do you need a local concept or just a better concept? Johnnie Walker's "Keep Walking" is a great example of a global campaign that resonates across borders. The insight that any of us, anywhere, can aspire to something better and achieve it has universal relevance.
Chuku: Great work comes from an understanding of the local culture beyond the business class lounge or the lobby of the Four Seasons, from an in-depth understanding of the local market dynamics for the brand, and from knowing what motivates the local consumer. The Super Bowl campaign "that never ran" from Droga5 for Newcastle is a great example of work that is very U.S.-specific. It relies on an understanding of the significance of the Super Bowl for brands in the U.S.; its success lies in its cultural context.
Nguyen: Sure, there's a need for local understanding. At the same time, human motivations and aspirations are becoming more and more global. Birkin bags and BMWs are global symbols of success, while looking for love, dealing with controlling parents and being embarrassed by a zit before a big date are universally understood concerns.
Chuku: Yes, I don't disagree with the fact that great work can also come from a global strategy, a global insight and/or global idea, as long as we don't lose sight of the purpose of global work — to drive success for a brand in local markets with local consumers.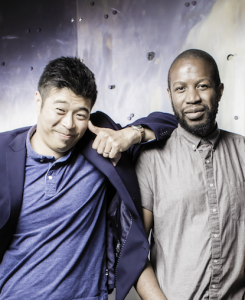 George Nguyen and Yusuf Chuku are managing director and head of strategic services at McKinney. 

Image courtesy of Shutterstock.