What keeps Stephane Berube up at night?
L'Oreal's CMO chats about the dearth of consistent measurement tools, transitioning to a digi-first organization and marketing in a world without boundaries.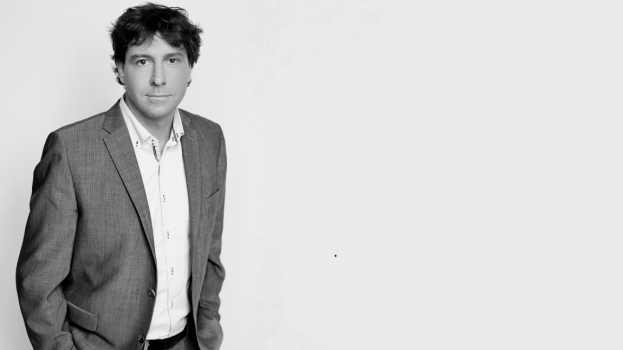 We've got a new series, asking top marketers across the country about their biggest fears and concerns. What are the things of marketing nightmares? We've chatted with Kraft CMO Tony Matta,  Caroline Losson, VP marketing at Natrel, Christine Kalvenes, CMO, PepsiCo Foods Canada and Tangerine's CMO Andrew Zimakas about their fears and challenges. Today, we catch up with L'Oréal's CMO Stéphane Bérubé to talk about the problems he faces. 

What keeps you up at night?

For me, one of my big concerns right now is the inability to properly measure ROI across [the] multi-screen campaigns we run. Most marketing companies spend a lot of dollars in the media, but not having the proper measurement is a big issue – specifically in Canada.

The market is lacking a consistent methodology in media and lacking in measurement and accountability. We need data that is not only accurate and reliable, but also [delivered] in a timely manner.

And when you think of accuracy across digital, we need to [move] from ads served to ads viewed. It's a simple concept, but it's not easy [to change our mindset.]

We know it's all about multi-consumption – the consumer is consuming [ads] online, offline, but what is the composition of the reach across all these screens?

What's the impact on L'Oréal when you don't have that unique currency?

We know we have to do video, we know we have to invest in search and social, and that TV's not dead. But, since we don't have a real sense of measurement, [we don't know] how to move into this new world of reaching the new multi-screen consumer in an efficient way and making sure that every dollar we invest brings back ROI.

Four or five years ago, the question [to marketers] was always, "How much do you spend in digital as a percentage of your media?" And people were all happy, saying 5, 6, 7%. Now, it's not about the percentage of dollars spent on digital, but how much ROI do you get on your investment? And if you just look at the mix of digital – forget about offline/online – if you take digital, there's no unique ways of measuring the effectiveness of video versus social versus search, or how they work together and compose your reach.

The solution has to be an industry [one]. The industry really has to start asking itself some questions. As advertisers, we're buying ROI – and we have to push our agencies and media partners harder to come back with currency and information.

What are some other major issues you're grappling with?

Another struggle is the digitalization of the organization. How do we balance out the hardcore marketing skills with digital knowledge – to make sure you train the digital people with core marketing [skills] and taking the people that have more experience in core marketing and doing it [on] digital.

We brought the expertise internally – we don't rely on agencies anymore to bring solutions.

We have our own analytical teams, CRM teams. We manage our e-comm platforms internally, we have social media managers internally. And if we bring in experts [in digital], we need to make sure we train them [in core marketing skills].

Other than measurement, are there any issues you think the industry is grappling with right now?

I think it's linked to measurement because I think the marketplace in Canada, in terms of marketers and the industry, used to be simple. Now it's very complex and the number of players is larger – before, we had our Canadian consumers that were exposed to our Canadian content, buying our products distributed in Canada, seeing our ads. Now, our consumers, regardless of if they live in Canada, have access to a lot more than they had in the past. They can go online, order products from another country, and consume and inform themselves from around the world. And the point of doing marketing in Canada has changed.

We're doing marketing in a world where there's no boundaries anymore. And how do we maintain our edge?

If you look at the [trends] of people buying online in Canada, we're really under-developed [compared] to what you're seeing in the U.S [with a large chunk of purchases coming in from international sources]. And by 2020, [it is estimated] that 20% of everything that is bought in Canada will be bought online – as a marketer, how do we deal with that?

And how do you deal with that?

I don't have an answer on this one. But, we've staffed with e-comm experts internally, and we try to be as independent as possible and rely on our own expertise and knowledge versus being dependent on any channel.

We're winding down our "What Keeps You Up At Night" series. But if you're a top marketer, we want to hear about your New Year's marketing resolutions. Reach out to mhaynes @ brunico .com if you've got a great marketing goal in 2015.