Antoinette Benoit's plan for McDonald's
The new SVP marketing at the QSR talks about accelerating digital, agency relationships and why, even with the success of McCafe, the chain will always be a burger joint at heart.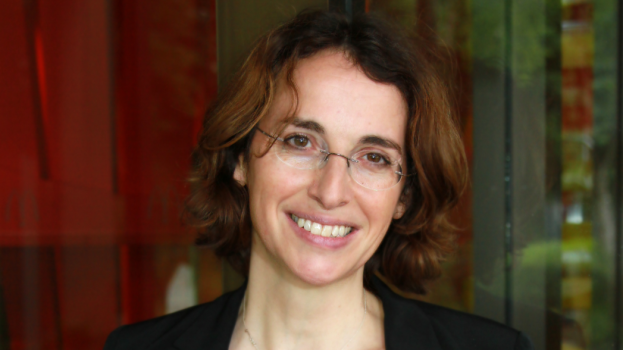 Earlier this year, McDonald's shuffled its marketing exec ranks, sending Joel Yashinsky down to Chicago as its new VP marketing for the U.S. and bringing Antoinette Benoit from France to lead the Canadian marketing team.

Strategy sat down with Benoit to hear all about her plans for 2015 and how she sees the brand here in Canada. 

Can you tell me a bit about your history?

I started working 21 years ago at Unilever in the body care category. Then I spent some time at Colgate, and then I joined McDonald's 17 years ago, working on the French marketing team.  I joined in 1997, which is when they decided to build a much more professional team [in Europe], and they hired from lots of different CPGs.

I spent 10 years working on in-store marketing, family and Happy Meal marketing. I worked on food and quality, all the brand communications. The only thing I didn't do was take care of the big Monopoly promotions. Then I became the head of menu for France, and then I became the marketing director of McDonald's Europe [Benoit left Europe as the VP of strategy and insight].

And that's when we went with a new brand vision [moving from] "Good fast food" to "Good food fast." It was really the transformation of the brand in Europe, working on the food, the quality, the employer reputation and sustainability. We were very aware that everything communicates, and that the brand is a mosaic.

What do you want to do for the brand here in Canada?

I arrived in a very healthy market – which is really nice!

What you guys have with [McCafe] coffee is unique. Very few markets have been able to develop the brand as Canada did. And none of them did it in an environment where they had such strong competition.

But, I think we're first a burger company. So all the things we're doing at the moment is to make sure we really work on both legs. We're a burger company that does coffee.

When you forget to really talk about the core of what you do, people think you're not proud of it, so people think it isn't good. So we're [going to continue] re-affirming that we do great burgers and do them well. Saying it's great quality ingredients is key. If you don't say it loudly, people think it's not true.

So what's you're philosophy for marketing McDonald's?

I'm not sure we have the words to say it yet – we're working on it. What I can say is that it's a very branded approach and a very consumer-centric approach. Everything starts and ends with the consumer.

And people are starting to feel it here – I'm increasing our consumer research budget. I think we need to spend more time with our consumers. It's only with the right consumer analysis that you can have the right intuition. Not just asking, "What do you want?" but also proposing ideas.

One methodology I imported from France is what we call a dynamic brand audit, where every four months we post-test what we did. So we show them the ads we did and propose new concepts and discuss with them. So we really understand what resonates, what resonates less and where to go.

What are you learning about consumers?

They love burgers. I really realized how much [McDonald's and fast food] was part of your culture. You were born with it – that's not the case in Europe. I discovered burgers when I was 20 years old. It was all new, coming from the U.S., an American concept. It's a local concept here. It's part of your food culture.

It's part of your childhood. When people talk about the brand, they talk about the unique relationship they had with the brand as a kid. I think the challenge for us is to keep this relationship energized. The risk is that we create such a strong memory that we will live in the memories. So how do we keep the brand always contemporary, always relevant? And how do we evolve the menu?

When I was head of menu in France, I tried everything. I tried vegetables for kids, and little bowls of fried vegetables – like corn and peas and it was half the calories [of fries]. And it was really good! But kids didn't want to eat that. You learn the hard way that even if you have good intentions, people will eat what they want to eat. So it's really tough to get people to eat differently, you have to offer them what they want.

McDonald's has been really heavy in the tech space lately with cool apps and digital activations. Will you continue down that path?

We will accelerate it. I don't think we're the most digitally native [company] on the planet. Nerveless, we'll accelerate on digital. In two years, [I don't think] we'll recognize McDonald's on the digital side.

Is there a place for Canada to lead that transformation?

Be part of – I don't think we'll be faster than others.

What are your plans for "Our Food. Your Questions?"

What we're hearing from consumers is that they know it. They praise us for having done it.

The challenge we have now is that they know questions and that they can ask the questions, but they don't know the answers. So the new campaign is a shorter spot which is all about the answer. Before, we were all about "Here's the question. To get the answer, go on the website." What we saw is that it's not that easy to get people to go on the website. So let's start by giving the answer, and those who want to learn more, they can head online. This will remain a key pillar of communications.

What about agency relationships. New CMOs often come in and shake up agency partnerships. Can we expect to see a shakeup?

We don't move by revolutions at McDonald's. We move by evolution. I think I'm doing some big changes, like the way we're more consumer-focused or the way we go from concept to execution ( asking "What's the business need, what's the challenge, where are we now?") It's a very systematic, CPG-like development and innovation process. As a company we need to be flexible but very rigorous.

It's research that helps you maximize the opportunities. Sometimes [agencies] think you're going to limit them, and limit their way of expression because of research, but it creates a new dialogue for us. We prepare focus groups with the agencies. They are there right from the start.

I don't think you need to say, "This is my way of doing things, so you need to fire the agency and bring my agency in." We've got long-term relationships with partners.

When I was in France, because it was led by advertising guys, you were assessed as a marketer on your marketing skills, capacity to grow talent in the team, and on your capacity to work with the agencies. And if you can't work with the agencies, you cannot stay.

So you learn early to respect that these people are working with you, not against you.