Giving charities more than the CSR scraps
Marketers need to form real partnerships with charities, says Taslim Somani, VP at Toronto shop Stephen Thomas.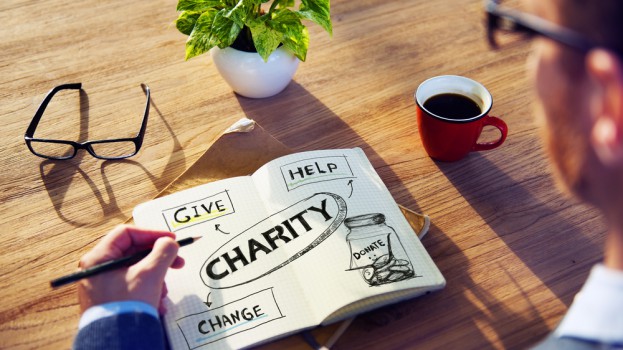 By Taslim Somani 

No question, corporate cause marketing is on the upswing. Some ad agencies are even launching new divisions exclusively to meet the growing demand for brand-focused corporate social responsibility programs across Canada. While this presents an obvious benefit to the participating charities and the brands associating with the cause in question, there can often be a downside to corporate-led cause marketing efforts that isn't immediately apparent to those involved.

Among the potential drawbacks, the most common is when the corporate brand overshadows the cause itself.

This isn't to say it's impossible for corporations to do an excellent job of developing mutually beneficial corporate social responsibility (CSR) programs that build the corporate brand and provide a much needed boost to the causes they're supporting. Dove's "Campaign for Real Beauty" and Canadian Tire's Jumpstart programs are two that come to mind immediately.

Unfortunately, what often happens is the corporate brand takes precedence over that of the charitable organization doing the actual work on the cause. Exacerbating the problem is that the recipient charities often feel indebted to their corporate benefactors and, as a result, don't take the initiative to push for a more equal partnership.

A further common extension of this problem is when charities miss out on the opportunity to connect directly with potential new supporters attracted by the corporate marketing effort, but who aren't given any mechanism to engage more deeply with the cause and establish a direct and ongoing relationship with the charity and its work. While it's great consumers can be given the opportunity to feel good simply by purchasing a particular product in place of making a direct donation to a charity, the recipient charities can end up losing out in such a scenario. The reason is that if the charity isn't able to collect any personal information from the donors, as is usually the case with most corporate-led programs, the charity has no opportunity to re-solicit the donor for a larger gift in the future, or even for a modest recurring donation. The consumer may even reject any donation solicitation they do encounter, feeling they've already done their part by participating in the aforementioned corporate program.

In the end, the brand wins because of its association with a good cause, but the charity arguably gets the "scraps." Of course, these issues can be mitigated or eliminated through honest and open collaborative discussions between the corporate marketing entity and the participating charities. There should be something in it for both parties beyond the bottom line, and this should be the foundation on which the partnerships are established.

From a practical marketing perspective, one way to support this objective is to send a co-branded email to participating consumers illustrating how their involvement in a particular program has benefited the cause and explain how they can continue to help through additional donations, volunteer work and other supportive activities.

Also, establishing a set of shared objectives for an event or sponsorship opportunity is critical. This is so that it doesn't become a one-sided effort. If both parties can take the time to establish KPIs that are mutually beneficial, there is a much better chance of both parties being happy with the relationship.

There also has to be a commitment to continuous improvement from all parties. I've seen lots of examples where sameness from year-to-year is the norm. Once a cheque has been written to the charity, beyond conversations about logistics and logos, there probably isn't much of a dialogue.

It comes down to brands and charities needing to share what keeps them up at night in an up-front and honest way, and approach the relationship as a true marketing partnership, as opposed to simply a giver/recipient relationship.

While it may not be innately intuitive to the corporate marketer, when it comes to working with cause-focused charities they should explicitly think about working to ensure the participating charities get due respect for their work, the corporate marketing push aligns to the cause's core support base, and – most importantly – the right fit exists between sponsor and charity from a brand values standpoint.

When these things happen, everyone benefits.

Taslim Somani is VP digital and marketing strategy at Toronto-based agency Stephen Thomas, which works work exclusively with non-profit companies.