Fuelling a Playground
Ottawa-based Fuel is the latest agency to jump on the "incubator within an agency" train, launching a new division dedicated to playing with cool techy toys.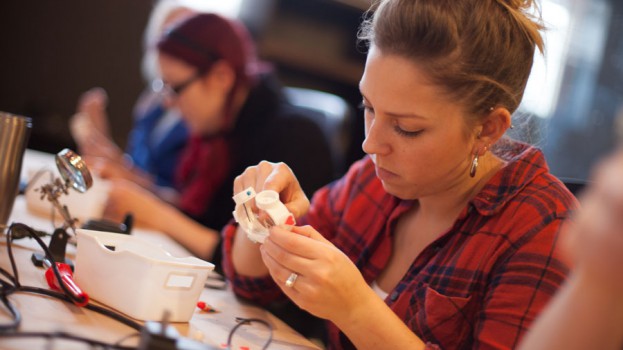 Ottawa-based digital agency Fuel has opened up an experimental "Playground," an in-house lab dedicated to checking out the latest and greatest in emerging tech.

Headed by Mark Rigley, general manager of Playground, the lab will have three functions within the agency. First, he says Playground will be a place where they can very quickly build or prototype something for a pitch, existing client brief or just to "try out a new idea." It'll provide a skunkwork function – that is rapid innovation – to address tech barriers.

Secondly, he says it'll help the shop keep a pulse on the emerging trends and technologies – a space that has been rapidly evolving over the past few years – in a bid to keep the agency on the leading edge.

Finally, he says it'll provide a boost for the agency's culture, providing learning opportunities for staffers who might not otherwise get a chance to play with these types of technology. (For example, he points to a workshop held recently where art directors and copywriters were taught how to solder.)

"As a creative agency, a collection of creative, inventive people, it's the right time now to empower them to build things," he says. The maker culture, and the advent of tech like 3D printing and do-it-yourself computer circuits, has made technology way more accessible, he adds, and this a good tool for retention.

The agency, which works with brands including Mattel, Google and McDonald's on youth engagement initiatives (and also has an in-house entertainment division), has been looking at opening up a lab for the past two years, adds Nick Iannitti, communications director at Fuel. Output from the lab will be useful for both existing clients, but also for potential proprietary uses.

The shop is the latest to open up an incubator-type space: last summer, Cossette announced its Toronto innovation lab (with one already open in Montreal), while shops like Nurun (now Razorfish) have been running hackathons to bring that maker culture in-house.