Who exactly is your consumer these days?
In part three of JWT's Trend Report, we ask, do you know who your consumer is? Say goodbye to gender roles and ageism.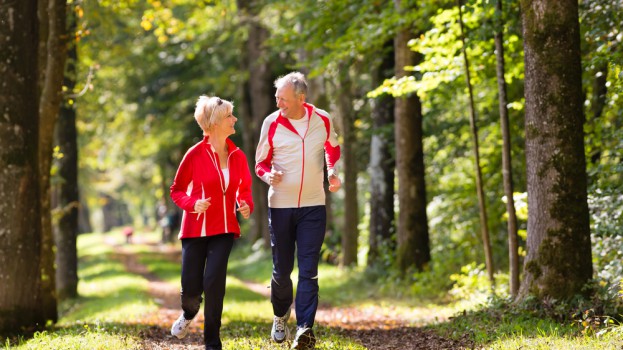 At the end of each year JWT takes on a global initiative, tracking upcoming trends likely to influence consumers' lives in the coming months. For the 10th anniversary of this report, the agency looked back on its past predictions to see which ones would still be big in 2015. JWT Canada conducted its own survey in this country to localize the global trends, and in this five-part series, exclusive to strategy, the JWT Canada Front Row Insights Team break down the 2015 Trend Report with new Canadian data and examples. 
By Kaiti Snell  
Queen Trumps King
Driven by educational gains, internet penetration and changing domestic expectations, women across the globe have risen to positions of power. And women have taken their place on the world stage; in 2014 Emma Watson spoke at the UN encouraging men to be feminists, Sarah Silverman posted a viral video about the wage gap, and we all became obsessed with Beyoncé and her over-the-top stance on feminism. Canada's athlete of the year, Kaillie Humphries, broke gender barriers by becoming the first woman to compete in four-man bobsled, now "four-person bobsled" – and coolly arrived at the Olympic track in a t-shirt that read "Boys Club."
It seems Canadians are right on-trend globally when it comes to gender perceptions: 80% of Canadians agree "gender roles don't really define us anymore," and 77% agree "men and women don't need to conform to traditional roles and behaviours anymore."
The depiction of women in advertising and media is both a cause and an effect of this shift. Last year marked the 10th anniversary of Dove's "Real Beauty" campaign, and many of today's most popular entertainment features strong female characters – The Hunger Games, Orange is the New Black and Frozen to name a few.
On the flip-side, Peanut Butter Cheerios' "#HowtoDad" campaign perfectly celebrated the new role of today's dad by positioning Cheerios as a progressive brand for the millennial family.
Though in a country where they are running provinces and corporations, women still battle inequalities in the workplace. Especially in senior management roles and traditionally male careers like IT, engineering and math (and yes, even advertising), supporting the idea that gender equality remains a pressing issue, as evidenced by Ladies Learning Code, a not-for-profit organization supporting gender equality for students in information technology across Canada.
As stated by JWT New York's ECD, Sarah Barclay, "Women have had to be more creative when coming out of a world that was constructed for men…It speaks to our cleverness and creativity that we did not go into the world as it was conscripted, but we find our own way of creating a world that we can steer toward…we can write our own story now." Across JWT's 10 Trends of 2015, we're seeing traditional roles, attitudes and behaviours shaken up and redefined, steering marketers away from assumptions of the past and forcing them to connect with their audiences at a deeper, more meaningful level.
Retooling for an Aging World
The World Health Organization estimates the number of people around the world over 65 will surpass those under 14 for the first time by 2050. In Canada, one-quarter of the population will be over 65 by 2040, opening up the doors to brands, products and services catered to a new demographic of active, healthy and digitally savvy boomers.
According to JWT's Trend report, 89% of Canadians agree, "birthdays should be celebrated – people shouldn't dread getting older," suggesting a revitalized approach to aging, and 84% of Canadian boomers agree "60 is the new 50." People in Canada are living longer and healthier, driving the trend to consider new, interesting experiences in what used to be considered the "twilight years."
"We are not young, but we are forever youthful," says MIT AgeLab director Joe Coughlin, describing the new sentiment toward aging. Today, older adults are embracing the realities of aging by looking for technology, design and services that can help them maintain their dynamic lifestyles. And there is a lot of opportunity: 90% of Canadian boomers believe products and services could be better designed for the needs of older people, and marketing to "single, social, silvers" will become a winning strategy for brands, according to JWT's 2014 report, "Meet the New Family."
Taking hold of this sentiment, Centrum vitamins' "These guys still got game?" campaign shows men in their late 40s to early 60s taking on young street basketball players with the hashtag #StillGotIt. Meanwhile, 70-year-old Catherine Deneuve fronted Marc Jacobs' final campaign for Louis Vuitton, making a statement to the youth-obsessed fashion industry.
In light of the greater coming stress of aging on Canada's healthcare system, Canadian brands are chiming in to add efficiencies – and reap the rewards. For example, Telus Health now stores personal health records for tracking and organizing health data, and wearables like CarePredict target slowing seniors and their worried families.
With the days of Life Call's "I've fallen and I can't get up," (gladly!) behind us, there's more opportunity than ever for brands to connect with Canada's vital boomers.
Check out part one and two of this series.
Image courtesy of Shutterstock.