Taxi continues promotion spree
The agency promotes seven into senior positions, including Jack Dayan to VP, head of strategy in the Vancouver office.
A little over a month after announcing the half-dozen people that would be assuming new leadership positions at the agency, Taxi has promoted seven more staff into senior positions.
Tom Greco, senior copywriter, has been promoted to creative director in Taxi's Toronto office, handling work on the Canadian Tire account. Greco joined the agency in 2012 after four years as ACD at Juniper Park, and has also been a senior writer at Cossette and spent five years as ACD at Bensimon Byrne.
Hanna Bratt is now director of digital production after more than four years as digital production lead at Taxi 2.
Two of Taxi's offices have bolstered their strategic planning leadership. Jack Dayan (above) has been promoted to VP, head of strategy at Taxi's Vancouver office. Dayan joined Taxi in 2010 as director of strategy and was promoted to co-managing director last April. Justine Feron, currently senior planner in the Toronto office, will be relocating to the agency's New York office, taking on the role of strategy director.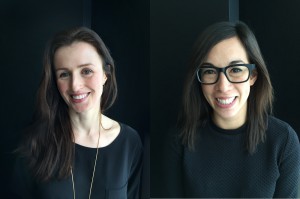 Agatha Wronecka (far left), who joined Taxi last year as group account director after seven years at Juniper Park, has been promoted to managing director on the Canadian Tire account at Taxi's Toronto office. Account director Stephanie Santiago (near left), who has been working on the Canadian Tire, Kraft and (now former) Telus accounts since joining Taxi in 2009, has been promoted to group account director handling all Kraft brands at Taxi 2.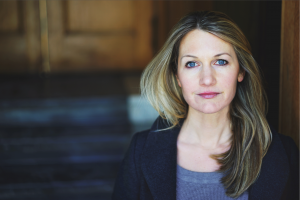 Shelley Raymond (right) has been promoted to Taxi brand director, North America. After joining on the account side in 2004, Raymond was moved over to brand reputation director in 2011, handling the agency's corporate brand initiatives. Raymond, Dayan and Wronecka have all been added to the agency's national management team.

The promotions and business growth comes after a rocky 2014 when the loss of long-time client Telus led to eight layoffs in the Vancouver office in September and an agency restructuring at the end of the year that saw then-president Nancy Beattie depart and more layoffs across its Canadian offices. While Guenette couldn't give an exact number, he said business growth resulted in the amount of layoffs being "less severe" than the 10- to 20-person estimate he gave at the time.At the time of last month's promotions, the agency said in a release that the growing portfolios from Canadian Tire and Kraft were leading to the moves. Rob Guenette, president and CEO of Taxi North America, says that while that business growth led to Greco, Wronecka and Santiago's promotions, all of the moves are more in recognition of their role in the agency's work, the need for more strategy expertise in the Vancouver and New York offices and to get certain staff onto the national management team.