SXSW: Are live-streaming apps the next big thing?
Fuse Marketing's Patrick Weir on how brands can use platforms like Meerkat and Periscope.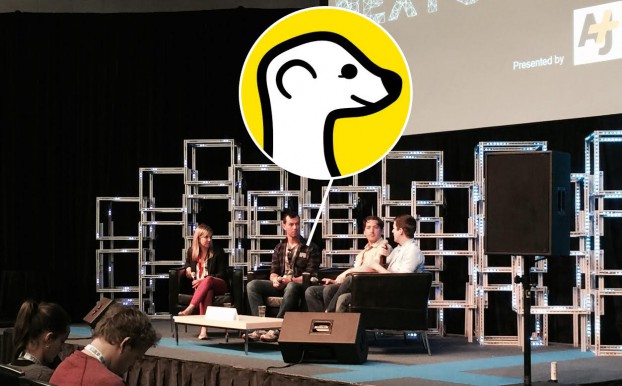 By Patrick Weir
The Meerkat video-streaming app was launched back in February, but its time to shine is definitely here in Austin at this year's SXSW Interactive conference. I have not been in a session yet where the word "meerkat" was not mentioned. [Ed. note: our previous columnist wondered if it would live up to the hype]
Imagine a version of FaceTime that allows you to stream to the entire world – versus your grandma in Orillia – at the push of a button. Once you push the "stream" button, your camera goes live to the world via an automated Twitter post.
Meerkat uses the Twitter API and in a big move on Friday, the social media site limited Meerkat's access to its social graph – most likely due to the fact that Twitter has just acquired Periscope, a Meerkat competitor, for a rumoured $100 million.
This is a sign that this content format is one to watch, beyond just the Meerkat app.
Live video is becoming an important element for brands using social networks, as people continue to put more of their lives on the internet – so now is the time for marketers to look for opportunities on how they can capitalize on these individualized video feeds.
Just like the rise of any other new social network, the question is, how will brands use this format? The format can be a bit more challenging, not unlike Snapchat, in the way that it produces content that lives and ends without any sign of its presence outside of a tweet.
The other interesting part of the app is the implementation of gamification. That's right – you earn points on a leaderboard for each of your stream's views.
Another great thing about the platform is that it allows brands to use existing Twitter accounts instead of having to add yet another social media channel to maintain and curate within their online arsenal.
More and more brands are aware of Meerkat and its competitors, including early adopters like Starbucks, NASDAQ, and JCPenney. Even the king of all social brands, Red Bull, is producing Meerkat content from its events, including the Red Bull Double Pipe events live streamed from the hills of Aspen.
Here at SXSW, MasterCard also jumped on the Meerkat bandwagon, streaming the segments elevator pitches from future startups as part of its "Priceless Pitches" activation at Mashable House.
Brands will need to stay on top of not only the Meerkat and Periscope apps but on the much talked-about mobile live-streaming format.
Okay time to get back to why or why not the potato salad guy ruined crowd funding…yes he is Meerkating live.
Patrick Weir is VP, creative director at Fuse Marketing.