Yes we Cannes: Take me (out of) home
Our look at the Canadian contenders for a Lion this year continues with some outside-the-box OOH.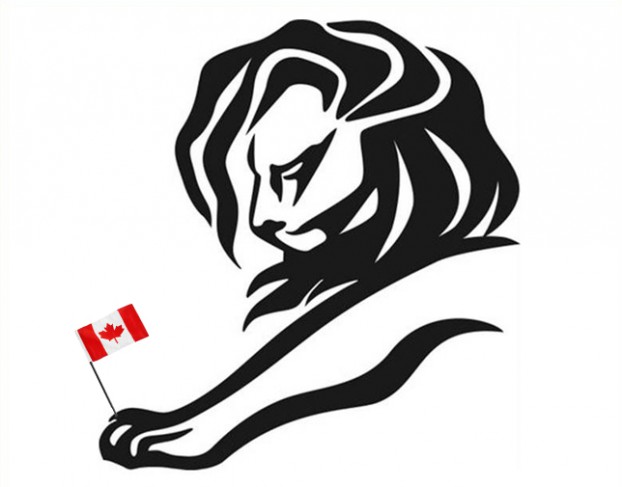 The deadline for submissions to the Cannes Lions International Festival of Creativity is fast approaching. To mark the occasion, we turned to some of the industry's top brass to give us an idea of which Canadian campaigns might make an impact in Cannes this year and who should leave a little extra room in their luggage to get that Lion back home. 
Campaign: Dynamic Colour Picker Superboard

Brand: Sico/Reno-Depot
Agency: Sid Lee
To promote the range of Sico paint available at Reno-Depot hardware stores throughout Quebec, Sid Lee's recently-revealed innovation lab developed an outdoor billboard with a sensor that could detect the colour of the sky. The sensor then matched the colour to a shade of Sico paint, with the the swatch and paint name displayed on the board in real-time.
"The Reno-Depot digital billboard makes a spectacular connection between the media and its environment," says Luc Du Sault, partner, VP and CD at Lg2. "Such a brand new idea and a totally new technology makes it a solid match for the Croisette."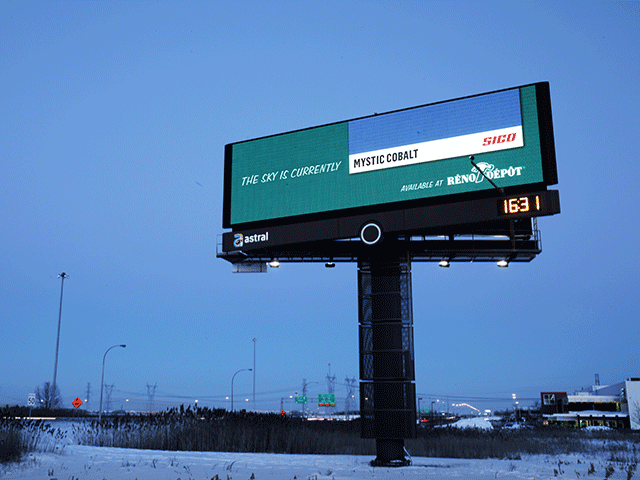 Campaign: McMuffin Sunrise

Brand: McDonald's
Agency: Cossette
Cossette and McDonald's "McMuffin Sunrise," which first came to the country's attention as the winners of the Vancouver heat at last year's Carte Blanche competition, featured an Egg McMuffin sandwich that was synchronized with the movements of the sun, rising up on the board as the morning went on.
"Big brands have an advantage in Cannes, mainly for context with the international jury," says Rob Sweetman, founder and ECD at 123w. "Ideas that use traditional mediums in an innovative way also stand out from the pack. That's why I think McDonald's McMuffin Sunrise has a  fair shot in Cannes."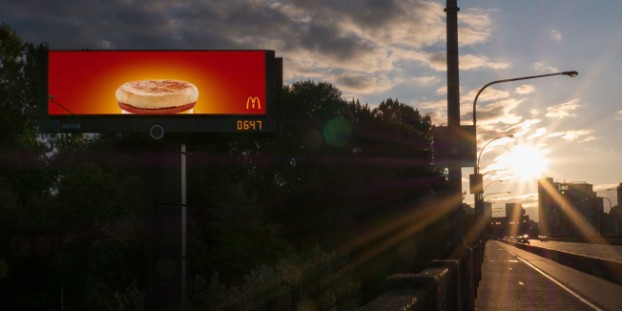 Campaign: Tri-board


Brand: Smart

Agency: 123w

Now for something low-tech, but no less creative. To help launch Smart's add-on program, which offers drivers discounts on things like parking and car washes for its smaller line of vehicles, 123w took what some might see as an outdated form of advertising, the tri-board, to show how going smaller can save people money. As the panels of the board rotate, slices of the ad, which is a third the size of a typical billboard, begin to come together, revealing the message that using less space also uses less money. The board is also located above a Smart car-sized parking space in downtown Vancouver.

"Out-of-home is one of the oldest forms of advertising, which makes being original enough to win in the category that much more difficult," says Shane Ogilvie, co-founder of The Garden and former ECD at Zulu Alpha Kilo, who says it's an example of a company living its brand, with the discount offering an extra payoff. "[It's] a nice little touch which may see this idea winning in the Promo and Activation category as well."