SapientNitro expands its ranks
Nine new staff members have joined the agency to provide a more well-rounded creative offering to an expanding client base.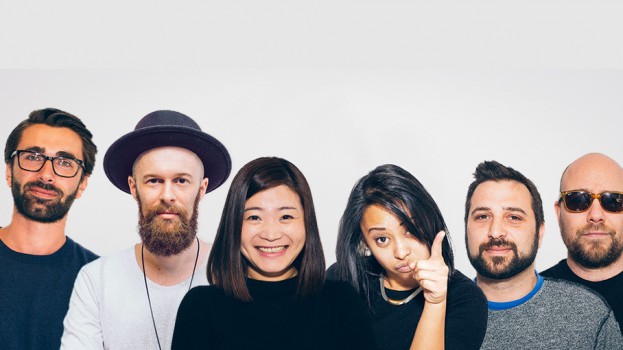 A few of SapientNitro's new hires, from left to right: Mirza Sakovic, Adam Romano, Min Kang, Angela Rosales, Dan Cummings and Michael Siegers.
SapientNitro has nine new staff members joining recently hired CD Michael Murray as a result of expanded business and a desire to provide well-rounded creative, digital and experience design offerings.
Katie Pula has been hired as ACD of experience design, coming over from The Marketing Store, where she spent three years as director of user experience. Pula also spent five years in various interactive and experience design roles at Blast Radius.
Adam Romano has been hired as a senior designer, having spent the last year as an interaction designer at Jam3 and the three years prior to that as an art director at Playground Digital.
The agency has also hired a pair of senior art directors. Min Kang comes over after nearly five years at Critical Mass, and Mirza Sakovic joins from his post as an interactive designer at Cossette, having also held a similar role at Tribal Worldwide.
Also joining from Cossette are copywriter Daniel Cummings and art director Michael Siegers. Cummings has been at Cossette since 2012, starting as in intern, while Siegers joined Cossette a year ago after six years at Taxi.
Hires like Pula and Romano will bolster the experience-centric and digital work the agency has become known for. On the other hand, more traditional creative hires like Murray as the new CD, or digital-focused staff like Sakovic filling more traditional positions, are part of a strategy to answer client need for expertise in both interactive elements and mass platforms.
"It's augmenting and expanding the skills we already have, but it's also allowing us to explore new directions we haven't been traditionally known for," says Michael Howatson, ECD at SapientNitro. "At Sapient, it's always been about breaking boundaries at the intersection of technology and story, but to do that we need to be well-versed in both aspects."
Outside of creative, former Proximity VP and director of project management Grace McCann has been hired as director of interactive project management. McCann joined Proximity in 2007 and was promoted to VP in 2011. Katherine Iannuzzi joins as account director from U.S. agency Jay, and Angela Rosales has been hired as an account supervisor from Blammo, having also worked at Cossette and FCB.
The hires bring the total number of staff in SapientNitro's Toronto office to 277. Alyssa Altman, managing director for Midwest U.S. and Canada at SapientNitro, says the hires are coming as a result of expanded business from existing clients as well as new clients that have recently been signed. Although the clients are not yet ready to be named, Altman says they are in categories SapientNitro has experience in, namely finance, retail and automotive.
In February, Sapient was acquired by Publicis to bolster the company's global digital footprint. In the process, a platform was formed bringing together SapientNitro with Publicis' previous digital-focused agencies, including Razorfish, DigitasLBi and Nurun, lead by Sapient president and CEO Alan Herrick.
"That is how they are capturing digital opportunities," Altman says of the new platform. "In some cases, we will be working as separate entities and in other we will share resources and build from the platform for clients in the right moment."