In defence of the flyer
ShopperDDB's Jason Dubroy on why you should consider leveraging that age-old channel.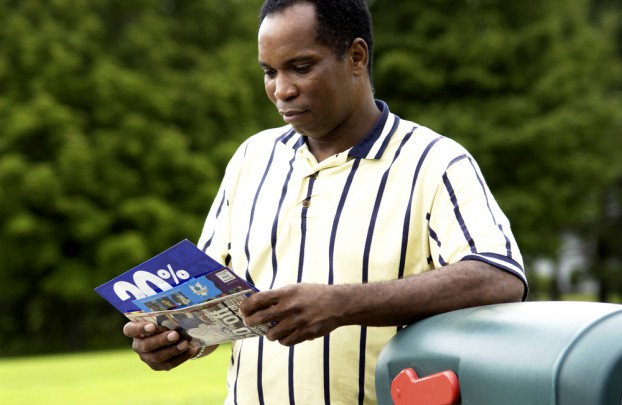 This story appears in the May 2015 issue of strategy.
By Jason Dubroy
You gotta love pundits. According to most of them, the grocery flyer as a price communication (and supply chain tool) is dead and buried.
The only trick now is to get millions of Canadians every week to stop using them.
There is no doubt that every retailer in the country would love to migrate their shoppers to their newly-minted digital, mobile, social and card-based-loyalty platforms, and give up spending the tens of millions of dollars every year on paper.
As a much-lamented but often misunderstood tool, flyers have always had a unique role in the pre-shop and consideration phases of planning. The question is, are people skimming pages for familiar brands and deals, or actually digging in to learn about stuff and have it influence their shopping?
In 2011, Synovate found the average time spent reading flyers in Canada was 20 minutes. And a 2013 report by the Flyer Distribution Standards Association showed 75% of Canadians actively used flyers for product information, compared to 30% for online flyers. The latest PMB data is even more eye-opening: 14.9 million Canadians report regular use of the printed grocery flyer. That's nearly half of Canada!
So, like it or lump it, the humble grocery circular is here to stay. This is what's interesting: newspapers were only supported with advertising after years of existence. The flyer, on the other hand, was invented to be 100% advertising, and (with some minor exceptions, notably the early iterations of the PC Insider's Report and Overwaitea's weekly solution-set offer) devoid of information and entertainment value.
Perhaps it's not the use of flyers that should be reconsidered, but how brands are using them. They should be used as a brandsell vehicle instead of just a price communication tool.
With the right creative and call to action, the flyer can be much more than a costly way to communicate price, by using it like the true print advertising vehicle that it is.
Many Canadian grocery retailers are now open to selling anything from a quarter-page to a double-page spread in their flyers. And, pending internal approvals, are allowing the messaging to be much more tailored to look like a traditional newspaper or magazine ad as long as there is a specific offer or call to action. And the smartest ones are linking the creative to in-store communication, bridging the gap at the last possible moment in the purchase funnel.
This is a big, and very important shift. The notion of the "tribute ad" concept of clustered, related products and their prices will still be there – retailers rely too much on the O&A spend for that to be phased out – but there is a slowly increasing appetite for brandsell space in the flyer, especially if it parlays into additional conversion through loyalty and e-commerce channels.
Remember, three-quarters of Canadian shoppers claim the flyer is the best place to learn about new products. Why not show off your product where more people will see it? You are much further along in the purchase funnel and have a much better chance of influencing immediate purchase intent.
The math gets pretty interesting: according to the latest PMB and NADbank figures, it costs more to take out a single page ad in both of the top two circulated newspapers or the top four circulated magazines than in some national grocery flyers with much wider circulation than those publications combined. And flyer ads have a much lower CPM.
Jason Snider, GM of OMD in Vancouver once said: "As a media planner I'm trying to find out where my audience is, and if targeting moms, fish where the fish are. Brandsell ads in flyers by definition stand out in a world of clutter, just like a good TV or radio spot would."
The trouble is that flyer ad funds traditionally come out of sales divisions, and marketers control the spending on traditional print. With that said, more and more marketers and media buyers are coming under pressure to show how their buys generate immediate sales and purchase intent rather than awareness scores. Buying flyer space traditionally has the added benefit of increased merchandising allocations, where incremental product is bought and brought into the warehouse to support the circular, something that a spend in a traditional print channel can never do.
Why the stigma? Is it because the flyer is seen as a less-than-creative, dusty and cluttered medium designed for simple feature-but-no-benefit communication? They used to say that about direct mail too before its renaissance with geotargeting, predictive modelling and material innovations.
Hey, I'm not saying full-page brandsell ads in flyers will replace spends in traditional print mediums, nor am I suggesting that tailored loyalty, e-circular and mass personalized CRM initiatives will never get traction. Far from it.
But right now, in a climate where every dollar counts and sales are literally everything, using an old medium in a new way could potentially change the game for some…if not all.
Jason Dubroy is VP managing director, ShopperDDB.

Feature image courtesy of Shutterstock