McCain's priceless reactions
The food company looks to remind parents of the joy Deep 'n Delicious cakes can bring.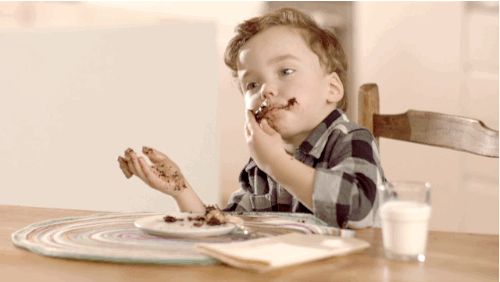 McCain is looking to remind Canadians of the joy they can bring to their kids by adding an iconic dessert to weekday meals in a new campaign for its Deep 'n Delicious cakes.
In a new video, a simple slice of the cake is placed in front of several children, while the camera rolls and captures their reactions, from when they first see the cake to the moment they finish chowing down.
The spot was produced by Grip, which was initially only commissioned to do one 15-second online video. But based on the number of reactions they got during filming, they were able to produce a 45-second spot, additional videos and GIFs that are now being used in a social push as well as pre-roll. UM handled the media buy.
"You never really know what you'll get when you're working with kids that young, so we thought we'd be lucky to get one or two good shots," says Lindsay Grant, associate brand manager at McCain Foods Canada. "It wasn't until we saw how good the creative was that came out of the session that we decided to extend it to multiple platforms."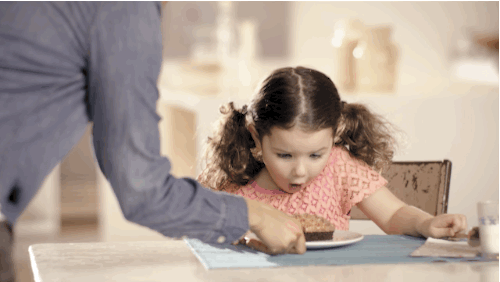 Deep 'n Delicious is also being pushed in-store through partnerships with Loblaw's, Metro and IGA locations, handled by Dacs Marketing. The campaign's DM element will see magnetized shopping lists with coupons sent to homes, as well as a partnership with Pizzaville that will see a free cake added to orders done on weekdays.

"It's really focusing on the different touchpoints throughout the day and showing the joy of serving it during a weekday family meal," Grant says. "That's the difference between this campaign and the last one, thinking of all the different consumer touchpoints that would happen during a day and finding different promotional pieces to add the product to a mom's daily routine."

The Deep 'n Delicious cake was one of many McCain products that went through a relaunch and was given a new formula in 2013 to use more "real" ingredients in its frozen products, as research showed many Canadians were becoming adverse to seeing lists of chemicals in the ingredients of packaged products.

While the first Deep 'n Delicious campaign post-relaunch was also focused on getting former customers to give the product another look, it was mostly centred around the new ingredients, showing consumers that it was okay to indulge. Now, Grant says, the brand is trying to establish more of an emotional connection.

"This is more about the occasion of serving the cake and the joy it brings, rather than speaking to the formula," she says. She adds that Deep 'n Delicious has very high brand awareness and is an iconic brand among Canadians, but most of that awareness came from when their target consumers, namely moms, were kids themselves. The company is targeting moms with that "latent awareness" of Deep 'n Delicious, who know the brand but aren't buying it to include in regular, weekday meals.

"By reminding moms of the joy they experience when they had the cake, it can get those lapsed customers that don't buy it, to buy it today," Grant says.