MSLGroup hires new executive director
How Isabelle Dube-Cote fits into the PR agency's plans for growth, collaboration and reaching the Quebec market.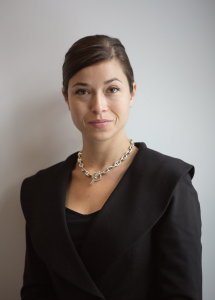 MSLGroup has brought on Isabelle Dubé-Côté as executive director of corporate communications and relationship management in the Montreal office.

Dubé-Côté was previously the director of reputation management at BCP, which was integrated with MSLGroup's sister agency Publicis at the beginning of the year, and worked on relationship and business management at the New York Stock Exchange prior to that. The integration of BCP has been an ongoing process and Dubé-Côté has been moving into MSLGroup since March. Gayla Brock-Woodland, president of MSLGroup in Canada, says she believes the integration of other former BCP staff into MSLGroup will happen over time, but that there weren't any specific plans at the moment.

Brock-Woodland says, in addition to in-depth knowledge of the Quebec market, Dubé-Côté's biggest expertise is in corporate communications and reputation management, which lines up with growth the agency has seen in corporate reputation management requests.

"Many of our of AOR relationships go across all of the strains, from corporate to consumer, so things like stakeholder engagement, profile building and CSR are areas that we're being called upon more than ever," she says. "And clients want that expertise in both English and French, so for us to be able to bring [Dubé-Côté] into the offering is tremendous and we're already seeing opportunities now that we have that capability."

Brock-Woodland says that increased opportunities are arising in B2B because of the boom in the tech space and in reputation management as brands recognize the importance of maintaining trust with consumers. She adds that MSLGroup has also been emphasizing the importance of CSR work when it comes to reaching millennials.

"The importance of Quebec is evergreen. The more you can service that market, the better you serve your clients and the more opportunities that emerge later," Brock-Woodland says. "One size doesn't fit all in any stream, be it corporate, consumer or healthcare, and the audience needs in Quebec are unique, so it will always be a priority because customers are always looking for customized solutions."

MSLGroup has always had a good relationship with Publicis' Toronto office, sharing assets, capabilities and client relationships, something Brock-Woodland says is very important as the lines between advertising, media and PR agencies blurs and clients are looking for more integrated solutions. By bringing on Dubé-Côté, with her knowledge of a growing market and expertise in increasingly in-demand services, the hope is that relationship will become just as strong between the Montreal offices of the two agencies.

"Some of our best growth opportunities right now are through our sister agencies, so we really welcome any more links we can create," Brock-Woodland says. "That's better for our business and our clients because they are looking to us to bring the full continuum of assets to the table. I don't think in all the years we've had as high a level of collaboration as we've had in the last year."

In addition to corporate communications, MSLGroup recently strengthened its digital and social capabilities on the consumer side with new hires in January.