Dairy Farmers fuel females
The organization's national campaign by a roster of agencies aims to support sports and healthy living for Canadian women.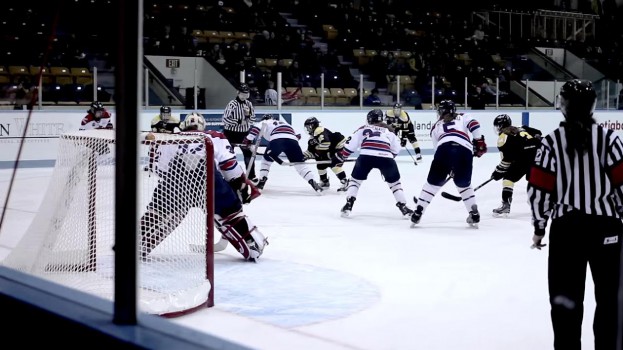 The Dairy Farmers of Canada has revealed more details of its new multi-year initiative to support women's sports, which will now include a national marketing campaign.

First announced last month, "Fuelling Women Champions" looks to advance the place of girls and women in organized sports in Canada so they have the same opportunities for a healthy lifestyle through sports that boys and men do. To do this, the initiative looks to increase the amount of participants and leagues for girls and women to be a part of.

"The mandate of 'Fuelling Women Champions' is to see that no hurdle exists that might hinder passion for the game, and in our inaugural year, we are focusing on shining a spotlight on women in sport," Wally Smith, president of Dairy Farmers of Canada, said when the initiative was announced. "Together, we can help women's sports become more watched, more appreciated and more financially stable."

The campaign so far has been heavy on social media with dedicated Twitter, Instagram and YouTube accounts that, up to this point, have been promoting and celebrating recent successes of its partner athletes and leagues. Later this year, the campaign will have a fully integrated national marketing campaign. In the meantime, the campaign will involve a series of community-engagement events. Local girls playing at games and participating in sports clinics will have the chance to meet with partner athletes and teams that will be given direct sponsorship opportunities. Promotions and ticket giveaways, as well as efforts to increase exposure of women's sports on in broadcast, will aim to increase audiences and fans of professional leagues.

The effort is being led by TrojanOne but includes many of the Dairy Farmers' other agency partners, including DDB Canada and KBS, plus Mirum on digital and social media, M2 on media and Massy Forget Langlois on PR.

"It was important to select and work with agencies with an integrated approach and way of thinking," Caroline Khoury, director of marketing at Dairy Farmers of Canada, said in a press release. "We're thrilled to work with such an experienced group of partners to bring 'Fuelling Women Champions' to life."

On the sports side, partners include leagues like the Canadian Women's Hockey League, Rugby Canada and Swimming Canada, as well champion athletes including bobsledder Kaillie Humphries, curler Jennifer Jones, wheelchair racer Chantal Petitclerc, soccer player Desiree Scott and hockey player Natalie Spooner.

The campaign will also support the research done by the Canadian Association for Advancement of Women in Sport. Stats from that organization show only 4% of girls get the recommended amount of daily physical activity. But the challenge also lies in getting girls to stick with sports once they start: teenage girls dropout from organized sports at a rate that's 6:1 compared to the rate for males. By the time they reach adulthood, only 19% of women are participating in organized sports. Also, despite the rising popularity and success of Canada's women athletes, 99.6% of all sponsorship spending in the professional sports industry goes to male sports.

Promoting healthy lifestyles has long been a priority for the Dairy Farmers. The new campaign will be running at the same time as "Get Enough," a national campaign launched in March that emphasizes dairy's benefits for preventing disease.