Check it out: Mad Jack's fake out
How the apple lager hopes to pique commuter interest at one of Toronto's busiest subway stations.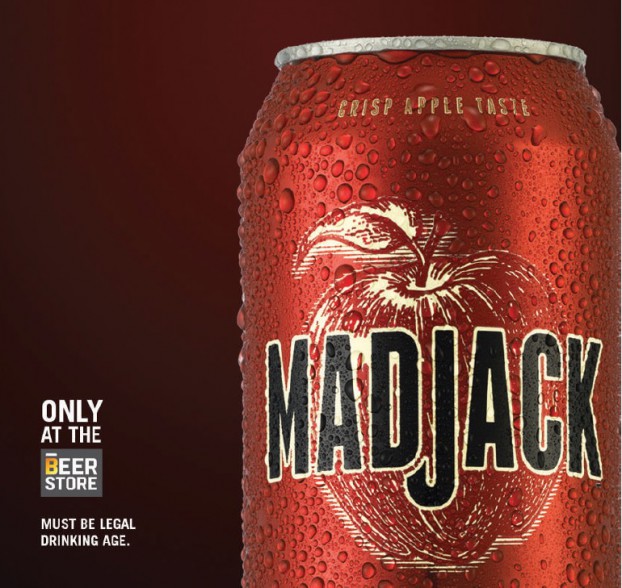 Molson Coors brand Mad Jack is using some pretty cheesy advertising to get people craving the lager.
At the Bloor-Yonge station in downtown Toronto, the brand is using Pattison Outdoor's smartAD technology for its subway domination, outfitting its digital placements with the technology to detect when the next train is arriving. A series of fake, comical ads "shatter" when a train arrives, to be replaced with Mad Jack ads responding directly to the images they've replaced.
Monk Williams led creative (for both the real and fake ads), with MEC on media buying and planning. Fourth Wall, the experiential agency for Pattison Outdoor (which is the exclusive ad partner for the TTC), implemented the smartAD technology.
Mad Jack, billed as a "premium apple lager," first launched last year and began rolling out nationally in April. Mad Jack is made using malt, which it says sets it apart from alcoholic ciders.