Three Direct Lions for Canada
Leo Burnett takes home a Gold and Silver for "#LikeAGirl," with Grey winning a Silver for Moms Demand Action for Gun Sense.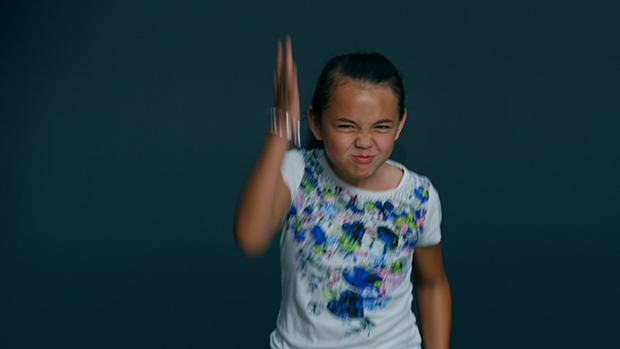 Canada's big first day at Cannes was helped along by a strong showing in Direct, led by Leo Burnett and Always' "#LikeAGirl."
The campaign took home a Gold Lion for Fast Moving Consumer Goods and Silver for Use of Social Audience.
For its "Groceries Not Guns" campaign with Moms Demand Action for Gun Sense in America, Grey took home a Silver Lion for Use of Social Audience. The Direct portion of the wider campaign involved consumers adding the amount they were spending at grocery retailer Kroger's competitors to "The World's Longest Receipt" as part of a boycott over allowing the open carry of firearms.
"There was some great work in Direct from Canada, but there could be more," Judy John, CEO and CCO at Leo Burnett Toronto and president of the Direct jury, told strategy. "We do so much of it, and I think when you look at the shortlisted and medalled work, it opens your mind to what the possibilities are. We could own this category."
The Grand Prix in Direct went to Volvo and Grey New York for its "Interception" campaign. Instead of airing a spot during the Super Bowl, Volvo allowed viewers to nominate someone to win one of five of its XC60 vehicles on social media, but only when another car company's ad was running during the big game.
"It was smart, start, creative and real-time," John said at the press conference. "It had the whole package during the biggest game in the world and when all its competition is about big TV spots, Volvo zagged by directing everyone online, hijacking everyone else's commercial. It really pushed what we considered direct and what you can do in the category."
The Grand Prix winner wasn't an obvious choice for the jury, though. John said it was between Volvo and a campaign for French pornography service Marc Dorcel. To entice people to use the paid, premium video service in a sea of free offerings, French agency Marcel launched "#HandsOff," where people could get as much free porn as they wished, so long as they kept their hands on the keyboard.
"They're trying to get you to buy subscriptions for high quality, and so it really captured our imagination because it was so direct and you really had to try the product," John told a laughing crowd. "It was very daring, and you can see two very direct campaigns in very different, very large industries. It was like we were comparing an apple and a banana."
The awards were given out at a gala that also gave out Lions for Promo, Mobile and Print. Be sure to follow #strategyatcannes and our Cannes 2015 tag for all the latest updates.