When swiping right goes wrong
Marketelle's Jessie Sternthal on why brands should rethink their relationships with dating apps.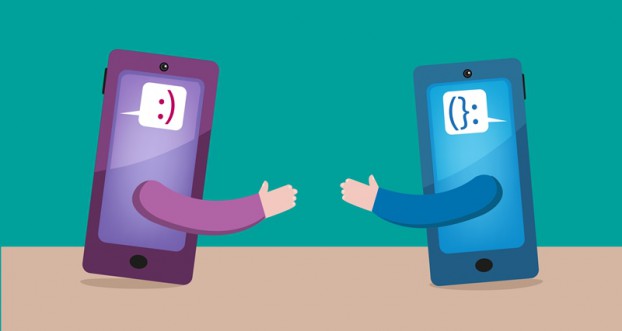 By Jessie Sternthal
It was late on a Sunday afternoon in mid-April when I decided, with some reluctance, to download an emerging dating app  – similar to Tinder – and to upload three of my most flattering photos and 140 characters of my most sell-worthy self, ad girl style.
Sure I had heard some cringe-worthy Tinder tales from friends and colleagues and had also experienced a few borderline surreal after work drinks situations that I'll never get back, but, in true glass-half-full Sternthal spirit, I embarked on my newfound dating app journey with medium expectations, a somewhat open mind and a rather honest and unbridled sense of romantic optimism. Call it thirty-something what-the- hell-ness.
But despite the ease it took to join the little Jewish singles mixer in my phone, I was still a little shy about the whole thing. Not because I was embarrassed about it, but because somewhere deep inside me, I kind of believed that it might actually work for me. In other words, I was there, legitimately, for the right reasons – to meet someone new I could actually connect with and potentially have a real thing with.
Which is why, when I found myself shortly thereafter in creative brainstorms and client briefings that flirted with the idea of getting our brands on Tinder and the like – I fell uncharacteristically silent. A little…violated. Suddenly the brazen little conceptrice in me that was always looking for disruptive and insightful ways to captivate an audience didn't like the idea of toying with people's search for a soul mate.
And despite the fact that Tinder currently has a staggering estimated 50 million users (and therefore an incredible sweet spot reach) I was quietly uncool with messing with those masses.
And Tinder agrees. Currently, brands are not allowed to "advertise" within the app's platform. Or not traditionally at least. But that hasn't stopped several brands from sneaking in cleverly and making their mark (not to mention making the industry rags, Twitter feeds and Facebook rounds).
There was the cunning promotion for sci-fi flick Ex Machina at SXSW back in March; the comical launch of the new season of NBC's The Mindy Project where the show put fake profiles for Mindy and other characters in their swipe roster; and the timely and tempting call for Domino's in the U.K – where the pizza giant managed to sneak in a pizza profile on Valentine's Day, prompting singles to cozy up to calories on the crappiest being-solo day of the year. Super smart.
And mega brands aren't the only ones who've worked their way in. Non-profits have also taken the Tinder route to spread their message in a surprising setting.  A heartbreakingly cute campaign for Social Tees Animal Rescue in New York allowed unsuspecting users to swipe left or right on profile pics of sweet pups looking for a home. And, the anti-smoking organization ASH created an effective little Tinder campaign by posting two profiles of the same girl – one photo had her smoking while the other didn't. The non-smoking beauty swiped right on 1,000 men and received double the matches than her smoking counterpart.
I can go on.
So what's the problem you ask? Aren't dating apps just new, super populated, hot little media outlets to advertise your product or service smartly on? In theory, yes.
But I say, true "like" is hard enough to find these days without brands photo-bombing the experience. When you have millions of people out there looking for a connection with another human, I say, leave the pizza, TV shows, cell phone plans, movie launches and political statements out of it.
As for me, well, I did swipe right that fateful day in April. And amazingly, things are still going strong. But he was wearing lederhosen in one of his pics – and I can only be thankful that he didn't turn out to be an ad for Oktoberfest.
Happy dating everyone. And good luck.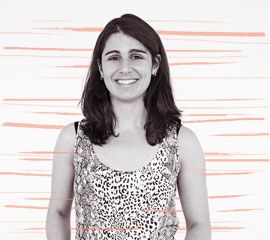 Jessie Sternthal is a senior writer at Marketelle. 

Image courtesy of Shutterstock