Scotiabank's (adorable) reality check
The bank encourages young parents to save early by showing some far off guesses about the cost of education.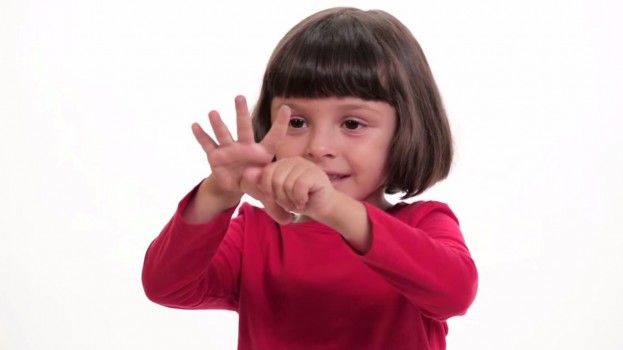 Scotiabank has launched a new campaign to encourage young parents to come to the bank for advice about RESPs.
In a series of "testimonial" style videos, kids are asked what they think their education might end up costing. The guesses are (adorably) far off, showing that the perception of how early one should start saving for something important can differ from the reality.
Creative on the campaign was handled by Scotiabank's AOR Bensimon Byrne with PHD on media.
Earlier this year, Scotiabank conducted its annual Investment Poll to identify how Canadians feel about their plans to invest and save for the future. Clinton Braganza, SVP of Canadian marketing at Scotiabank, says one thing the poll revealed was that roughly 40% of Canadians would have started saving earlier if given the chance to do things over again. Combined with the insight that many young parents often question the decisions they make about their children's well-being, the results pointed to Registered Education Savings Plans (RESPs) being a service many Canadians would both want and need to be educated about.
Braganza says the target is younger, 35- to 44-year-old parents, who might have a harder time grasping the reality of how important saving early can be.
"The key to this is advice, since that's what we believe our role is as financial advisors," he says. "This isn't us preaching about the decisions you should make as a parent, since they're already dealing with so many messages. It's us saying to come in to talk to us and get advice on services that you could take advantage of, so we can close that gap on their perceptions of saving versus the reality."
The campaign has also been timed to launch ahead of November and December, when there tends to be an increase in the number of RESPs opened. It is also digitally-led, with the videos being pushed through social and as pre-roll from now until the end of March.
"Sometimes in big broadcast campaigns, the production values you require don't feel very down to earth," Braganza says, pointing out that the kids in the videos are the children of Scotiabank employees. "We did that because what we strive for as a brand is to be authentic, and we try to do it in a friendly way. That why it's brought to life through the eyes of the children themselves, and why we believe [digital] is a very natural way to go with this."