Johnnie Walker wants to come over
Want to be more savvy with your Scotch sipping? The brand's got you covered with its mentorship program.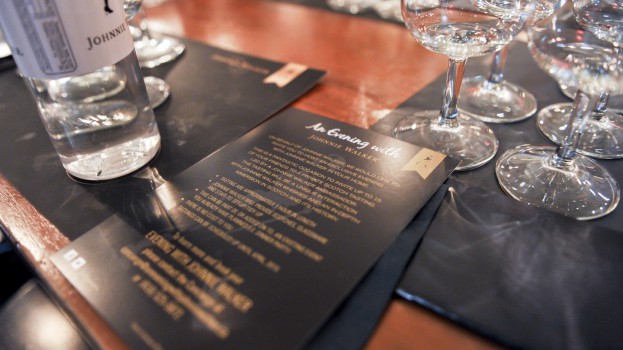 After a successful pilot launch, Johnnie Walker is officially launching and promoting its "mentorship" program in Canada, asking influencers and Scotch lovers – or potential ones – to host tastings in their homes.

"An Evening with Johnnie Walker" allows anyone in Montreal, Toronto, Calgary or Vancouver who is interested in Scotch to request a private tasting at home for up to 15 guests through the Johnnie Walker website. Within 72 hours, a brand ambassador connects with hosts and manages details for the tasting, which is free of charge.

The program was first launched by the global brand team in Spain, where it reached 250,000 people. Last year, it was brought to Canada as a pilot and has since reached 10,000 people and garnered more than a million social media impressions through users sharing images with #JWatHome.

"We liked how the program looked and we decided it would meet the insights that we had identified in the Canadian market," says Alistair Kidd, brand director for whisky, tequila and gin at Diageo Canada, Johnnie Walker's parent company. Namely, Canadians wanted to learn the differences in Scotch (single malt versus blended whisky), learn how to taste it properly – especially from their contemporaries – and know more about the brand history.

In addition, the mentorship program aims to demystify some perceptions about Scotch, such as that it's only enjoyed by an older crowd or that it's incredibly strong and heavy, Kidd says.

In terms of target, the brand is going after more of a mindset rather than a demographic, Kidd adds – in other words, anyone interested in learning more about Scotch and how to enjoy it. The campaign is also geographically-led, concentration on the four major cities.

Ahead of the holidays, a key time for Johnnie Walker's marketing, the mentorship program also helps people consider Scotch as a gift option, Kidd says.

As part of the pilot last year, the brand spread the word through more than 500 events (such as The Gentlemen's Expo in Toronto) and on social media. Now, it is continuing its social media push with help from Toronto's Grip Limited. Creative assets for the program, including the website, were led by Strada, with A&C managing media relations and host recruitment and Vibrant leading tasting execution and ambassador training.