Check it out: Fisherman's Friend gets tough
Guys used to bare-knuckle box, so you can "suck it up" when you get a cold, the brand says.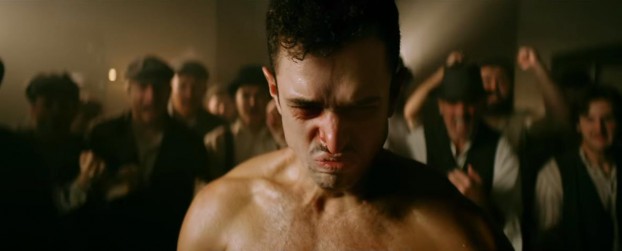 Fisherman's Friend has always promoted itself as a tough lozenge, and now it wants you to tackle colds the same way.
A new, highly cinematic spot called "Suck it Up" by Giants & Gentlemen takes a look at tough guys of the past, who managed to bare-knuckle box and sword fight and punch bears (yes, punch bears), whether they had a cold or not. It ends on a shot of their modern counterpart, stuck in bed and surrounded by tissues, as the voiceover pushes him to "suck it up."
The commercial, focusing on Fisherman's Friend's new honey lemon flavour, will be running nationally on TV in English and French through cold and flu season. Mediacom handled the buy.
The spot, which is expected become a long-term platform for the brand, returns to the brand's "strong" core position. Over the last four years, it has moved away from that in an effort to attract female consumers and launch new flavours, but is returning to a positioning that is part of its legacy to create more a disruptive, emotional connection to go with with rational concerns like taste and effectiveness.
"Fisherman's Friend has always been a strong product with tough roots," Brian Riddell, VP of healthcare for Fisherman's Friend's Canadian distributor TFB & Associates, said in a press release. "We're reminding people that sucking on a Fisherman's Friend will help you dig deep and get on with your day."
This is Giants & Gentlemen's first work with the brand since winning the account in April.