Check it out: When Secret Santa goes wrong
Air Miles helps out those less intuitive gift-givers.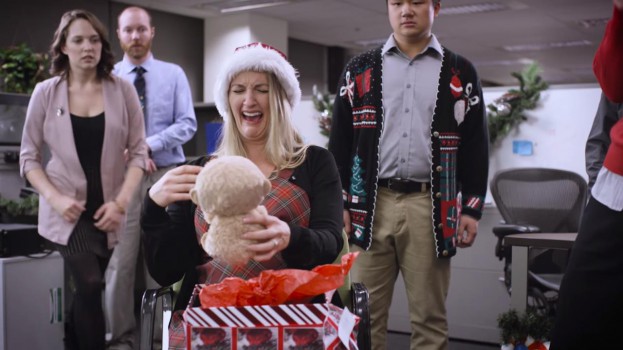 Air Miles wants to make some potentially awkward Secret Santa exchanges a little easier this year.

In a new campaign, a series of videos by Notch Video show how office workers can run into trouble when trying to find the right Secret Santa gift for co-workers without knowing a few very important details about their lives.

The trio of videos are being used as pre-roll as well as a social buy on Facebook and Instagram, targeted to gift-givers and the "Secret Santa gift-giving market" in particular. Air Miles is also bringing back its "Smile Booth" activation at select malls until Dec. 13, handled by the company's experiential agency T1. The vending machine is activated when a shopper scans their Air Miles card and smiles for the camera, with a chance to win a Secret Santa gift. North Strategic will also be handling PR and social during the campaign, with Conversant handling the media buy and SquareKnot building the campaign microsite.

Air Miles has also released a survey examining how Canadians feel about Secret Santa exchanges. While 44% of respondents said they enjoy participating, almost half of those who do participate said they have re-gifted items they didn't want, with 35% saying they didn't feel guilty doing so. Among those who dislike participating in Secret Santa, 30% said it was because it meant getting gifts for someone they didn't know, with 16% struggling to stay within a price limit. Wine, chocolate, movie tickets, concert tickets, and bath and body products ranked among the best gifts to give for a Secret Santa.

With the campaign, Air Miles hopes to show it can help make some of those frustrations easier to deal. Rachel MacQueen, VP of marketing for the Air Miles Reward Program, said in a press release that it's focusing on how its roster of retail partners helps to provide more options for where to shop, as well as give gift ideas and a way to deal with strict price limits.