Reaching for reconnection
Consumers are looking to switch off and live more "real" lives - and brands are listening.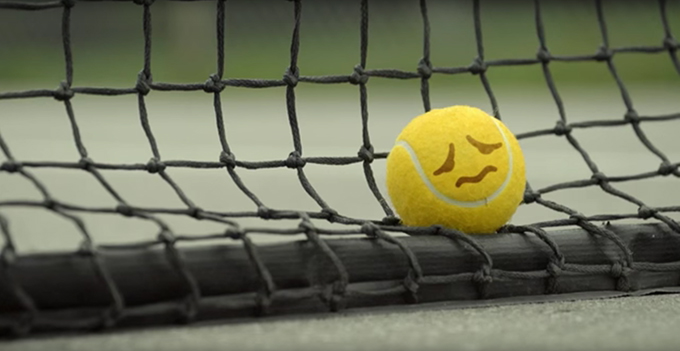 This story appears in the February/March 2016 issue of strategy.

Picture this: You're about to get on a plane for a two-week vacation, when you realize you've left your cellphone on the bed at home. Your place is too far from the airport – it's just too late. What do you do?

Curl up into a ball and panic about all the phone numbers you don't have memorized? Or maybe briefly consider just buying a new one?

Increasingly, it seems that many of us might view this scenario with relief – and may have even left our pocket computers at home on purpose. In this age of what may be peak personal tech, people are feeling the need to unwind in favour of quality time with loved ones, nature and ourselves.

One need only look at Indigo's in-store and social media campaign, which launched in January, around wellness for the new year (think promoting books on mindfulness or adult colouring books) to pick up on the current desire for simplification.

Or take ParticipAction, an organization dedicated to getting kids to move more. Last month, it worked with Zulu Alpha Kilo on a campaign that featured lonely balls left idle on empty fields, complete with sad or angry emoji faces (a nod to one reason kids weren't out kicking and throwing them).

There are multiple challenges when it comes to getting kids (and even adults) to move more, but tech doesn't help. "In the modern era, with the proliferation of screens, it has become a much bigger issue," says Rachel Shantz, director of marketing at ParticipAction. "In one generation or less you've had this complete immersion in digital culture and a lot of the time it's been fairly unbridled."

But families are beginning to pay more attention to the effects of too much sedentary activity, she says. While kids might not be willing or able to detach from tech completely, taking more breaks from screen time in favour of real play is an issue that's come to the forefront lately.

Concerns about overabundant tech time have been around for several years, even in advertising. In 2010, Thai telecom brand DTAC created an ad called "Disconnect to Connect." It featured people of all ages looking down at their phones, while crayons coloured by themselves and umbrellas levitated in the rain. Miraculously, once the phones were put away, the invisible people holding the objects reappeared, reminding us to look up (if only once in a while).

Closer to home, a 2014 holiday campaign for Telus by The&Partnership featured a magical fairy getting a family to step away from tech and share some quality time (the end of the spot reveals the fairy to be a little girl imagining that her magic helped the family unplug). And a 2015 J. Walter Thompson trend report found that 87% of millennials were losing human qualities by spending too much time with technology, leading to the prediction that taking a break from tech would become more common.

As the mindfulness trend takes hold, we're seeing more advertising focused on experiencing "real life."

Last year, General Mills' Nature Valley brand encouraged Canadians to "#RediscoverNature." In a video spot by Cossette, the brand interviewed people from three generations about what they did for fun as children. Unsurprisingly, the contrast between the nostalgic stories of fishing and blueberry picking versus kids today talking about video games was jarring.

In the U.S., a campaign by Droga5 last summer for Georgia-Pacific's Dixie brand showed people going "Dark for Dinner" and putting their phones at a distance to have real conversations.

Or take Toyota's Yaris brand, which introduced its 2016 sedan model with a spot this past December calling on young drivers to "connect to what's real." In the ad, created by Saatchi & Saatchi, a pair of millennials goes on various mini adventures, using literal versions of emojis and hashtags to narrate their experience (for example, they give a food truck a cardboard "like" symbol).

For that campaign, Toyota Canada did ethnographic research with its 30- to 45-year-old target to find out what resonates most with the highly connected demo.

"Right away, we realized experience is playing a far larger role in terms of influencing decisions," says Jamie Humphries, director of marketing at the auto company.

That insight aligned well with the automobile category, and the Yaris brand in particular, which is all about getting outside and having some freedom, he says.

"The irony is that as much as we're encouraging our target to get out there and experience things first-hand and to fulfill those dreams, we relied heavily on an online buy because we realized that it's not so much about giving up or leaving behind technology or connectivity, it's about complementing it with real-life experiences," he says.

As Humphries and ParticipAction's Shantz point out, completely de-teching isn't an entirely realistic move for most people, so just highlighting moments of connection (the old-school kind) can have an impact.

While it doesn't specifically feature tech, Ikea's "#EverySecond" campaign by Leo Burnett last month was about finding those moments – however brief – to share with loved ones at home (in other words, it only takes a few seconds to have a valuable moment with people at home).

"We didn't really set out to make '#EverySecond' to be about disconnecting from technology," says Morgan Kurchak, group CD at Leo Burnett Toronto. "It was really more about [how] there's lots of stuff to pay attention to in life and because that time is finite, you should really value those seconds you're spending at home."

Of course, the 25-and-older crowd is more likely to understand the importance of imagination sans screen time, and be nostalgic for the days before all their friends got dial-up internet.

"I think digital natives like generation Z probably view disconnection as punishment because they've grown up connected," Kurchak says. "I don't think they ever think that connectivity is overbearing and intrusive."

But for older millennials and generation Xers, painting a picture of more "real" moments resonates.

"I think we'd be lying if we said [the message is] resonating with 19-year-olds," says Jessie Sternthal, senior writer at Marketelle and a proponent of what she calls the "look up movement."

But 30-somethings, who remember life before devices, are "a little nostalgic for it," she says. She points to work like Go RVing's "Bring Back Wildhood" campaign by DS+P, which encouraged parents to let their kids be more adventurous, as just one example of advertising that uses that "simpler time" narrative well.

The effort to be more present and prioritize quality time over screen time relates to a general trend toward simplicity and going back to basics, Kurchak says. Even trends like artisanal products and natural ingredients speak to that desire, he notes.

So while we likely won't all be embracing a modern-day Luddite movement, brands that can speak to the need for a bit of calm in the communication storm might have a better chance at connecting with consumers on an emotional level – even if that connection is still made through Facebook and YouTube.