Creative Report Card: This year's creative climbers
New entrants and some of this year's biggest movers and shakers.
This story appears in the February/March 2016 issue of strategy.
Morgan Kurchak, Group CD, Leo Burnett: #19 (up from #63)
Some of the wins: ADCC, Marketing, One Show and SIA for Ikea's "Inspiration Boxes," "The Most Helpful Measuring Tape In The World" and "#HouseRules."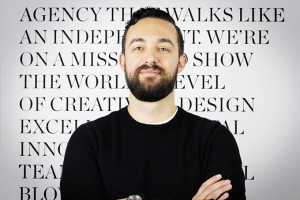 How did you get into advertising?
After graduating with a philosophy degree, I was interning at a film production company in Los Angeles and my job consisted mostly of answering phones and reading unsolicited screenplays. Occasionally they had me write.
Once I was asked to re-write someone's entire treatment. The executive producer told me I had a [knack for] dialogue, so I asked him for a $250,000 advance to write a screenplay. He laughed and told me I should start writing ads.
I bugged Ogilvy Calgary every Tuesday at 2 p.m. for a month and they brought me in for a week of freelance. At the end of the week I was given a full-time position and partnered with one of the ACDs. I have been doing this ever since.
What's your team's creative process?
After a creative team presents work to us, we ask them, "What work do you like best?" It sometimes gives additional insight into what they were trying to get at, and how we can help them get that work [to that place].
We also talk about life, art, design, hobbies or stuff on the internet. We try to find ideas that resonate in culture, not just advertising, so it makes sense to explore what strikes everyone and stays with them when they come to work.
Beyond making ads, what fuels your creative drive?
I try to learn something new all the time. Right now I am learning Russian on Duolingo, playing guitar and getting frustrated with my axe throwing. I am also working towards getting my Rescue Diver certification.
Niall Kelly, CD, John St. (formerly taxi): #20 (up from #48)
Some of the wins: ADCC, CMA, CASSIES and Cannes Lions for Canadian Safe School Network's "Kids Read Mean Tweets," Stanfield's "Streak Week" and Louisville Slugger's "Priceless Bat."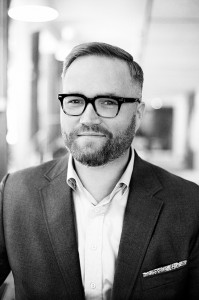 What was the process behind the "Kids Read Mean Tweets" campaign?
Crafting the tweets that the kids in the campaign would eventually read was a tough undertaking. The tweets had to feel real, but they couldn't be too clever or too hateful.
To keep the reactions as real as possible we didn't let the kids read their lines ahead of time. We loaded up a few phones with the different lines and had the kids flip through them one-by-one, so each take was read like [they were] discovering [the tweets] for the first time. This approach is why their reactions were so great.
What's your creative process?
The constant communication and collaboration between all disciplines is crucial to getting to great work. A great idea can come from anyone in an agency. A lot of creatives do themselves and their clients a disservice by ignoring an idea that isn't their own. Sometimes recognizing a great idea is more important than being able to come up with one.
How do you stay creative outside of work?
A few years ago, I co-wrote a short film with director Trevor Cornish that premiered at TIFF, and I've run a blog for the past five years, called Cross My Art, where I post sources of inspiration. Lately I've been taking stand-up comedy classes at Second City and writing a lot for that.
Cindy Marie Habana, AD, J. Walter Thompson: #5 (new) and Mike DeCandido, CW, J. Walter Thompson: #7 (up from #51)
Some of the wins: AToMiC Best of Show, D&AD Black Pencil and One Show for SickKids "Better Tomorrows."
For "Better Tomorrows" you featured real kids in the hospital. What was that process like?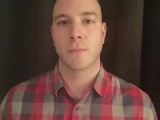 DeCandido: There were no scripts. All we had was a general idea of what we wanted each video to be. So we would thoroughly brief our director, Mark Zibert, and then let him shoot the material almost completely independent of us. This was mostly due to the lack of space in the hospital.
Then, in the editing sessions, we paired his footage with the children's bios and developed the words you saw on screen. We spent weeks doing this – receiving new footage, marrying it to the children's bios, cutting the videos and then writing to them.
What's your creative process?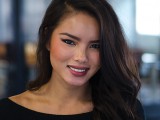 Habana: First, rewrite the brief. Just like taking notes in high school with colour-coded highlighters when studying for an exam, I rewrite the brief in my own words in organized and simplified points. Second, research. Third, brainstorm. I write out all the ideas that come to mind in my notebook. I find that physically writing out ideas allows me to think without the filter of being able to delete any words on the laptop. Fourth, to help with brainstorming, I go through ad annuals to see what great work has been done already, and try to beat it. And finally, I like to sleep it off and let ideas sit and stew in the back of my head.
How do you stay creative outside of your job?
DeCandido: I like to develop cartoon concepts. I've developed a few and unsuccessfully pitched one, but it was a great experience.
Habana: I was a dancer (hip-hop, Latin and hula), a singer (choirs, talent shows, weddings and every family get-together), and a painter (that's what got me into OCAD). I love designing and decorating my home to look like a page ripped out of an interior design magazine. I still take a stab at graphic design, and although I have complete stage fright now, I still sing.
Laurent Francoeur-Larouche, CW, DDB Montreal (formerly Lg2): #3 AD (NEW), #6 CW (New)
Some of the wins: Créa, Clio and Cannes for Farnham Ale & Lager's "A Bit Bitter."
How did you get into the biz?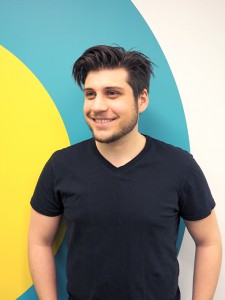 It all started at a portfolio night in Quebec City where I showed my graphic design portfolio to Luc Du Sault. As he read one of my books, he asked me if I had ever thought about working in advertising. My answer was a dead, cold, honest "no." For me, there was only graphic design. [But] I gave him my business card and he wished me the best. Two months later [in July 2014], I got an email from Luc offering me a three-month internship on his advertising team as a copywriter. I thought about it for five seconds, then answered with "Let's do this!"
How did the idea for the Farnham print ads come about?
Luc asked me to think about the line "A Bit Bitter" and what we could create. He and I came up with the idea of "hard feelings" (your favourite team loses in the playoffs, for example). We wanted it to be international and, almost at the same time, we thought about the 7-1 football game with Germany against Brazil. Luc then came up with the idea of the barrels, and I made the visuals. I actually finished my internship before the campaign was launched.
What were some challenges?
Luc and I were quite picky in terms of making the right visual. We would sit in front of my computer for hours just to create the right eye or haircut. I remember the 3D artist having to render thousands of light reflections to create perfect shading on the barrels.
Simon Au, freelance AD: #16 (up from #207)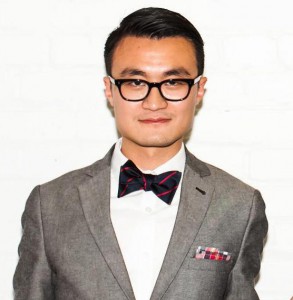 Some of the wins: Cannes, Communication Arts and Clio for "Uber Safe" (freelancing for Rethink).
Which award were you most excited to win last year?
Cannes Lion. Aaron Starkman made me walk around Rethink holding it while he played the Lion King soundtrack.
What was it like working with a disruptor brand like Uber?
Uber had never worked with an agency before, so it was a very different process. It was actually quite refreshing. Instead of going through a long, tedious approval process every step of the way, they just let us run with the idea with a lot of trust.
What's your creative process?
Every place that I've worked at has a very unique style of working; for example, at CP+B we generated ideas by writing press releases, at Zulu they have "think sessions" where a group of people are limited to 30 minutes to solve an idea, and Rethink uses peer reviews on all projects. I try to use various things that I learned throughout the years to come up with ideas.
Graeme Campbell, CW, Grey: #8 (up from #241)
Some of the wins: Cannes, Communication Arts, CASSIES (Grand Prix) for Moms Demand Action for Gun Sense in America's "Groceries, not guns."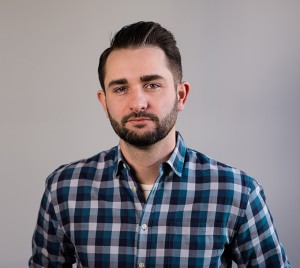 What challenges did you face while working on "Groceries, not guns"?

Getting everything made in time and on budget was a scramble. There were a lot of pieces, things had to happen really quickly, and it was a real mad dash at times. Luckily, Patrick Scissons has a knack for getting shit done.

Any production mishaps on set?

One of the [models] didn't show up on the day and I had to step in front of the camera for a shot at one point. So there's an unseen version of the ads where I'm the guy holding the gun. To my relief, that one didn't end up getting used. There's also a version where a guy's holding a giant salmon, which I'm actually sad we couldn't use.

What's your team's creative process?

It helps to get out of the office. We do a lot of our best work at the bar, truth be told. As far as the larger group, we do peer reviews, both in our office and across the network.