Dove Men+Care's ordinary heroes
The Unilever brand's latest spot celebrates the real guys who don't get medals or statues in their honour.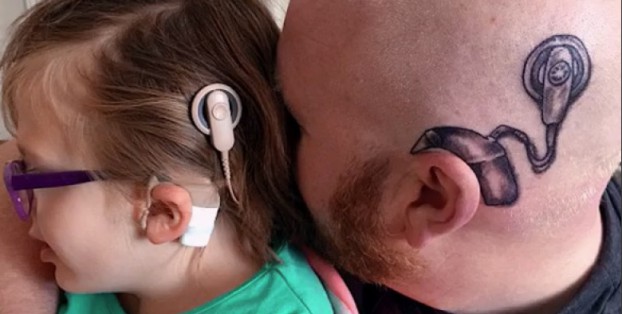 Dove Men+Care is again using clips of real men from around the world to highlight the "real heroes" it believes are worth celebrating.

For the new global campaign, the Unilever brand worked with Oglivy & Mather London to cut together real footage and photos of men in acts of caring, such as a dad with a tattoo replicating his young daughter's cochlear implant to show his support, with a voiceover explaining why these guys are everyday heroes even though they don't ask for the recognition they might deserve.

The "hero" idea was particularly relevant as several major superhero films are being released this year, the brand points out.

"I think it really comes down to a changing perspective on masculinity," Diane Laberge, marketing director at Unilever Canada, says of the new spot, as well as the brand's overall positioning. "We really felt like there was an opportunity to demonstrate the caring side of men and that this is a sign of strength."

The idea that caring is a sign of strength has been central to Dove Men+Care's "#RealStrength" platform, which includes asking men to share their own moments of caring online. Previous research by the brand has found that nine out of 10 men agreed that masculinity has evolved since their fathers' generation and only 7% say they can relate to the way the media depicts masculinity. A majority (74%) said they feel the media's portrayal of men (often as foolish or aloof) is out of touch with reality.

This is only the second time the brand has used "real" clips in its creative (a Father's Day campaign last year was compiled of video shot by pregnant women telling their guys they were going to be a dad).

In Canada, the new campaign is purely digital with pre-roll and banner advertising. Mindshare handled media in Canada, with Harbinger on PR.