Estee Lauder creates millennial-friendly brand
The cosmetics brand has launched a new line at Sephora to prove it's not just for your mother.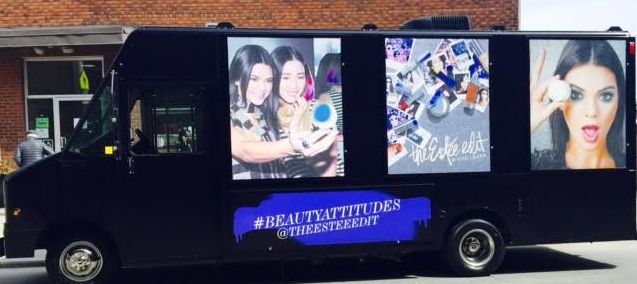 Estée Lauder is often thought of as a cosmetic used by older women, your mother or grandmother's brand of choice, and that's an image the company wants to change.
The cosmetics company has developed a new line aimed at millennials, officially launching it in Canada this week exclusively in Sephora stores. With the new line, Estée Lauder has expanded its presence in Canada from the 16 stores it was in to 55 locations across the country.
The set of 82 products called Estée Edit is aimed at attracting what Sarah Creal, lead of global partnership initiatives for Estée Lauder, calls "the Instagram generation."
Estée Edit is being launched using a social media-heavy campaign, with work from Overcat Communications and creative done in-house.
It also includes an experiential component. JamVan has built a product sampling truck that will be touring downtown Toronto starting today, stopping outside Sephora locations as well as at the University of Toronto, Yonge and Dundas, and Ryerson University.
And since you can't target millennials without a few influencers, Estée Edit has had some of the biggest names –Kendall Jenner and beauty blogger Irene Kim – involved with the line's development. Canadian influencers Gina Shkeda and Sylvia Jade will be visiting the Estée Edit makeup truck next week.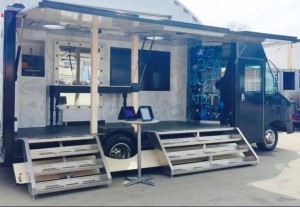 Targeting millennials with a line that's focused on social media will be key to growth against smaller alternative brands, according to data from NPD Group.

"What is happening in beauty is you have classic brands that take up the largest piece of the pie," says Sandy Silva, industry analyst for fashion and prestige beauty at the NPD Group.

"But alternative brands are able to pivot faster to capture millennials. And they're doing a better job at leveraging social media."

She says classic brands are catching up and beginning to target younger consumers so they can grow up with the brand.

Data from NPD Group's Dec. 15 study shows that classic makeup lines (including Estée Lauder) had a 27% dollar share in 2015 of the entire makeup market, down 4% from the previous year. That's compared with alternative brands, which had a dollar share of 39% in 2015, up 4% from 2014.

Rather than being a set of products, Estée Edit features SKUs that can each perform multiple functions. For instance Beam Team is a moisturizer that also has an illuminator and shimmer concentrate in the cap for an immediate glow effect.

That immediate gratification is something Creal says the millennial client is looking for, noting they also want products that will make them stand out.

"This client wants something that's going to be visually disruptive and make people take notice," she says. "One of the top sellers so far in the first couple weeks since launch has been Storm, a teal colour."

From Media in Canada