Minute Maid focuses on the family
A new Canadian masterbrand platform is built on key moments, especially between parents and kids.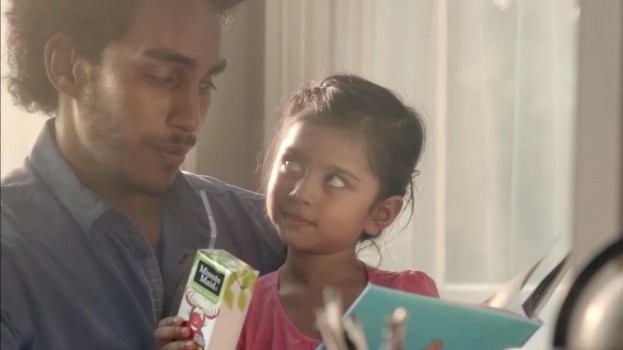 A new platform for Minute Maid aims to reconnect the brand's full portfolio of products with Canadian families by reminding them of the special moments it has been a part of.
Launched last week, "Enjoy Every Minute" shows the ups and downs of family life – from fishing trips and reading stories to making messes and first break-ups – and how the full line-up of Minute Maid juice, be it in a carton or juicebox, has been there for all of it.
The video will be pushed online and televised nationally. The "Enjoy Every Minute" message will also be incorporated into point-of-sale materials. Publicis led creative on the campaign, with UM on media buying and both developing the strategy.
Vanessa Toperczer, senior brand manager for Minute Maid at Coca-Cola Canada, says its previous advertising in Canada was focused on specific products or partnerships, like with Breakfast Clubs of Canada in 2012. To compete with new and old options in the marketplace, taking a masterbrand approach allows the company to reinforce the trust that comes with being a 66-year-old brand and apply it to everything from classic orange juice to more recent flavours like watermelon juice.
"We learned from consumers that they value and enjoy the variety of products that Minute Maid offers, so it made sense to introduce a masterbrand approach," she says. "It is important that we remind consumers of who we are and that we have been, and still are, part of the important moments in their lives."
Minute Maid continues to target the primary grocery shopper in Canadian families, and the spot focuses heavily on moments between parents and their children.
"Having been part of key family moments for many years, Minute Maid wants to remind consumers that these moments are special," Toperczer says. "The moments displayed in the [spot] are real moments that will resonate with consumers."