Why Canadian Tire is giving print another go
The retailer brings back a physical catalogue to woo new customers and step up its omnichannel approach.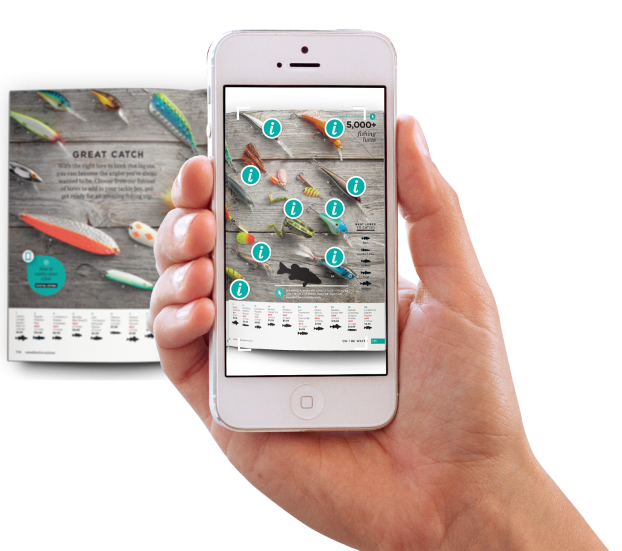 It's been a decade since Canadian Tire ceased printing its product catalogue. Yet this year, to advertise the best of its spring offering, the retailer has published 12 million copies of a 200-page paper product, aimed at wowing (and wooing) new and returning customers.
The strategy for the "Wow Guide" isn't as it appears: a return to paper. It is, as TJ Flood, senior VP marketing at Canadian Tire, told Media in Canada, an effort to lure a wider Canadian audience into its digitized world. At first sight, the catalogue is reminiscent of the same paper ones that cluttered porches or filled up mailboxes in the days before marketers discovered digital. But once opened, the "Wow Guide" acts as both a product showcase and a gateway to the retailer's cross-platform e-commerce sites.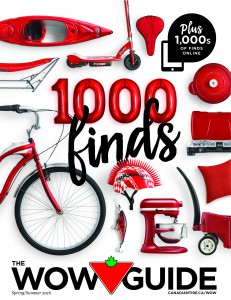 The digital-crossover catalogue is part of Canadian Tire's effort to get into the game of visual merchandizing. "What we were trying to do was to come with a way to visualize the breath of assortment we have at Canadian Tire," Flood says. That assortment includes 192 categories.

The "Wow Guide" lets customers access additional information on each page using the Canadian Tire app. Through mobile AR technology, users are able to take an image of each page and connect with multiple kinds of data points by clicking on various cues. In addition to seeing product videos, ratings, tips and tricks, the guide lets users click to the product they like and buy it at real-time pricing.

But why not just launch a digital catalogue? Flood says the brand was trying to do two things at once – focus on its digital store while raising awareness at the same time. "We didn't feel like we could make awareness of it by just creating a digital catalogue. The paper catalogue had to be the gateway to a robust digital representation."

Print will give the retailer the kind of reach it seeks to build awareness of its product range and digital access to that range, something that digital can't offer. Of Canada's 14 million households, 85% will receive a paper catalogue in their mailboxes starting today.

Indeed, the 200-page catalogue leads to a fuller 400-page digital entity. The paper catalogue, for instance, may feature one type of shed and then advise readers to move online to see the 15 other varieties of that product.

The digital detailing within the catalogue also points to a shift in the retailer's target market, which is currently the 30-to-49 demo with an active family. That, Flood said, is much younger than the retailer's target market used to be.

"That demo is interested in being inspired, and understanding what products we have," he says. "They are digitally savvy and we needed to come up with a way to inspire folks and provide a digital ecosystem for them to shop."

The retailer has a campaign in market to promote the catalogue and its digital sibling. Creative for that campaign was developed by Taxi and media planning and buying was handled by Touche!, with North Strategic on PR.

The campaign includes two TV spots, the first of which ran as a brand awareness campaign, in which a teenager from 1986 is flipping through an old Canadian Tire catalogue and then compares it with the catalogue in its current iteration. A second spot, which is running now, has a more futuristic bent – an alien is in a test room flipping with ease through the catalogue on a Canadian Tire employee's mobile phone before the employee realizes the alien is on a digital buying spree thanks to the app's direct-buying features.

The campaign has a major television thrust and will also be on Breakfast Television circuit all week. Promotions on digital are on Facebook and YouTube.

From Media in Canada