Shopper Innovation Awards: Doritos tests Ketchup fans
The brand had chip lovers go to extremes to win the last bag.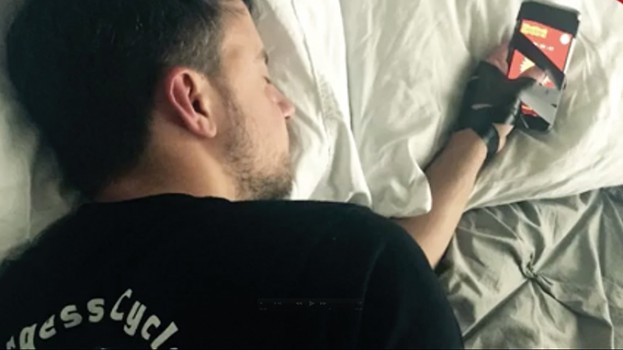 This story appears in the April/May 2016 issue of strategy.
Silver: Targeting
Bronze: Original Idea
Bronze: Tech Breakthrough
In 2014, Doritos Ketchup was a limited time offer that sold out in five weeks. In 2015, the brand wanted to not only bring Ketchup back, but also triple 2014 sales using a limited budget of only $110,000 for production and $110,000 for media.
The brand was looking to reach 18- to 24-year-old males, which meant it was competing against other salty snacks as well as the plethora of digital content to which Canadian millennials are exposed.
Doritos and its agency BBDO Toronto decided to tap into the rarity of the Doritos Ketchup chips. The millennial male target loves their smartphones, so the agency and brand used this insight to come up with the idea for a mobile game called "The Hold Out."
Consumers could win the world's last bag of Doritos Ketchup by giving up their smartphones. Rather than create an app, the team created a mobile microsite that invited fans to virtually hold onto the last bag of Ketchup chips by keeping their fingers on the screen.
The results of "The Hold Out" game exceeded objectives. Doritos Ketchup sales increased 3.5 times versus 2014. Doritos added two additional production runs to accommodate the volume. While "The Hold Out" game was focused on Doritos Ketchup, it lifted the entire brand: it was the only activity in market during the promotional period and total Doritos Canada sales volume increased 14.4%, almost tripling its goal. The program delivered $19.51 in Doritos Ketchup sales for every dollar invested in marketing.
Credits
Advertiser | Pepsico Foods Canada – Doritos
Senior director of marketing | Susan Irving
Director of marketing | Meghan Savage
Marketing manager | Matt Webster
Assistant marketing manager | Nikki Thomas
Digital strategy | James Clarke
Contractor, digital content | Kevin Gonsalves
Agency | BBDO
SVP, ECDs | Todd Mackie, Denise Rossetto
ACD | Derek Blais
CW | Britt Wilen
AD | Bryan Howarth
VP, group account director | Stephanie Page