Taco Bell brings personality to Snapchat
The QSR hopes to grow its presence on the platform following a nationwide search for a permanent host.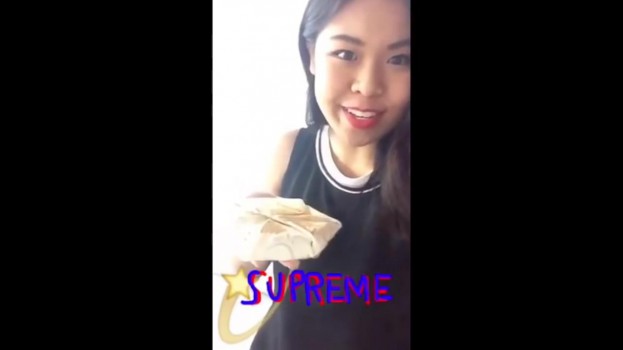 Taco Bell Canada is hoping a new host will bring some creativity and new fans to its presence on Snapchat.

The Canada-wide "Snapchat Host Search" has included three rounds of challenges, where fans could "snap" their entries directly to the QSR's account. The first round involved finding a way to creatively use a taco emoji in a video, while the second round asked them to incorporate the Cheetos Crunchwrap Slider into a five-part story. From there, two finalists were selected to "test drive" the Taco Bell Canada account. Each was given a different product – one the Cheetos Crunchwrap slider, the other hot sauce – and tasked with making a 10-part story.

In addition to the overall quality of the stories they created, their skill with the platform's features and how well their personalities fit with the Taco Bell brand, along with views on Snapchat and likes on YouTube videos compiling the stories, were considered in selecting an overall winner, who will be announced later today. The new host will create four stories on the account every month, and will also feature prominently in a Taco Bell campaign launching next week based heavily on user-generated content.

Jacquie Kostuk, social content strategist at Grip, says Taco Bell Canada's previous strategy when it came to Snapchat was highly product-focused, teasing new items and giving fans "behind-the-scenes" content from shoot days and launches.

"Based on our research into best practices on Snapchat, the most popular accounts are the ones run by personalities," Kostuk says, pointing to users like DJ Khaled and Kylie Jenner. "We also know it's important for Snapchat that it's original content that doesn't feel like it's recycled from our other channels, and we were doing that, but now it needs a voice and talent behind it to really help us grow."

The idea that there could be an opportunity to build Taco Bell Canada's presence on Snapchat came from "Más Nation," a community of the brand's most dedicated fans on social platforms, with whom the brand meets quarterly to have them test new products and discuss things like their behaviour online. It was from them that Grip learned of Snapchat's increasing role in their lives, from the entertainment it provides to its unique features to the fact that it was simply a more fun way to communicate on a one-on-one basis with friends.

"We felt they were the perfect candidates to be a host, given that they are the ones using the platform and bring something to the table that'd be watchable, but also, since they're such passionate fans, they could also represent [Taco Bell]," Kostuk says. "We really want to leverage their creativity and know-how to make something really great."

The Host Search was promoted across the brand's other social channels, in an effort to pull its existing communities into a new channel. Since the beginning of the contest, Taco Bell Canada's views on Snapchat have grown by 130%. Going forward, the content the host produces will be related to the brand's wider campaigns and the products they're promoting, even though it will be unique to Snapchat.

"We believe all social channels should be integrated and related," Kostuk says. "It's important that it'll still be unique content [on Snapchat], but it fits in with the bigger idea to help create a fullness across platforms."

Kostuk adds that there is also potential in the more personal, direct chat features on Snapchat, not only to present a more personal side of the brand to its fans – and potentially providing special offers there – but to see a less edited, more honest feedback with their fans and receive user-generated content from them.