Cossette, Sid Lee win new assignments in Quebec
Cossette received a tech mandate for Tourisme Montréal and will split the Loto-Quebec work with Sid Lee.

Cossette and Sid Lee have each won new business as a pair of new assignments were decided in Quebec.
First off, Cossette has been selected by Tourisme Montréal to be its "technological partner" to lead a revamp of its digital properties. As part of the assignment, Cossette will lead the redesign for all of Tourisme Montréal's digital properties, including its web portals, mobile app and the back-end technology used by its tourism clientele.
Tourisme Montréal is also developing a digital platform tourists can use throughout their trip, with personalized suggestions for content and activities.
"This project is one of Tourisme Montréal's most ambitious endeavours, which, as part of its hospitality strategy, aims to maximize the economic spin-offs for its members and the entire tourism industry in Montréal," said Danièle Perron, VP of marketing at Tourisme Montréal, in a press release.
Cossette was selected following a call for tenders.
Tourisme Montréal also works with Lg2, its advertising AOR since 2014, which debuted a new brand image for the organization last year. In November, Tourisme Montréal hired Perron, formerly president of FCB Montreal, as its VP of marketing to fill a vacancy left by the impending departure of Emmanuelle Legault. Before joining FCB in 2014, Perron spent 18 years with Cossette, including as VP and managing director of its CRM practice.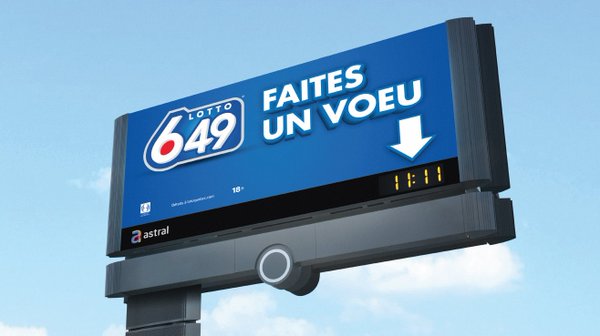 Loto-Québec has also announced that it has selected Cossette and Sid Lee to handle all of its marketing communications going forward as part of a four-year assignment.

The organization launched a review in January looking for two agencies to handle the advertising for all areas of its business – which includes casinos, gaming halls, bingos, sponsorships, lotteries and responsible gaming programs within the province – the first time it has done so.

Sid Lee has worked with Loto-Québec for the past 13 years, recently earning a Grand Crea for its work on Lotto 6/49, though the organization has worked with other agencies, including Cossette, Y&R, Lg2 and Bleublancrouge, on certain projects.

Cossette was also named the digital agency for L'Oréal Paris Canada, among several other new business wins this year and a large number of new hires.

Earlier this year, Sid Lee was selected to handle creative advertising for Heineken within Canada, while it also restructured its specialized production units into a single offering and appointed Vito Piazza to its global COO role.