Cossette adds to strategy strength
Four recent additions look to diversify the department's expertise and better inform the creative product.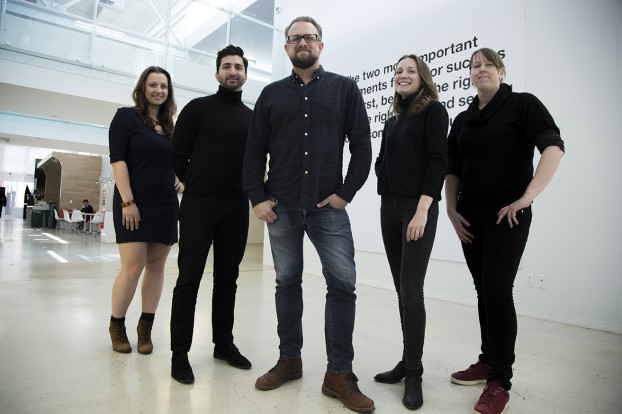 Cossette's strategy team, from left to right: Olie Navrotska, Fernando Aloise, Jason Chaney, Lisa Hart and Sarah Thompson.

Cossette has bolstered its strategy team with four new hires to its team in Toronto, including a new VP.

Leading the new hires is Sarah Thompson, Cossette's new VP of strategy. Thompson joins from Corus, where she was manager of social media, but she also brings a variety of digital and strategy experience from companies including Mirum, MSL Group, data firm Networked Insights and professional mentorship organization Women's Executive Network.

Lisa Hart has been hired as director of strategy after a year as lead strategist at Trevor/Peter communications, having also held strategy roles at Leo Burnett and Tribal.

Thompson and Hart join a pair of other strategy hires made within the last four months: senior strategist Olie Navrotska, previously a freelance CRM consultant with experience at FCB, Rivet and Wunderman; and strategy director Fernando Aloise, previously on the strategy team at DentsuBos.

In a press release, Jason Chaney, chief strategy officer at Cossette, pointed to client demand not only for strategic solutions, but strategic solutions driven by people with a variety of backgrounds and expertise that works in a more integrated way with creative.

"Increasingly we are seeing strategy become as much a part of the product as creative," Chaney said.

The hires are the latest in a number of moves and hires within Cossette over the past year, most recently seen in the addition of Daniel Shearer to the agency's leadership team as EVP and general manager. In the strategy department, the agency also hired a new head of strategy for its Vancouver office in February.