Custom commercials for custom burgers
McDonald's launches a new campaign to let customers know about its "Create Your Taste" service.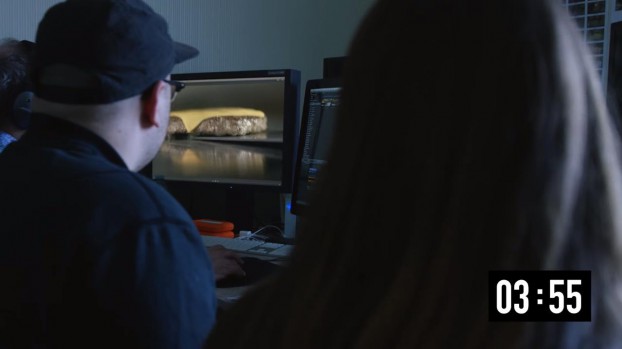 McDonald's Canada has been rolling out customizable, self-serve burger options in locations across Canada, and it has now launched a new campaign to let customers know about it.
"Create Your Taste" gives customers the option to create their own, premium McDonald's burger by choosing from 30 ingredients at a digital kiosk, with their creation hand-delivered by McDonald's staff. The concept was piloted in Toronto late last year and has since rolled out to hundreds of locations across Canada. The company plans to have it in 1,000 of its 1,400 locations by the end of 2017, creating 15,000 new jobs, including the new "guest experience leaders" who provide the table service.
Creative agency Cossette was on site at a McDonald's location in Whitby, Ont. last month as a handful of customers used the "Create Your Taste" kiosks for the first time. In the time it took for the burger to be made, a creative team was in the back of the restaurant making a commercial for the custom burger, as if it were any other new product launch coming out of McDonald's. Though they had access to pre-shot footage of ingredients, the team had to write a script, record a voice-over and edit the spot in 10 minutes, when it was delivered to the customer on an iPad by a "guest experience leader," alongside the burger.
The videos showing the creative process and the eventual spots that came out of them can be found on this playlist. The videos – both the full versions and ones just showing the final custom spot – will be used as pre-roll and pushed through social media.
The "Create Your Taste" concept is something of a "best of both worlds" attempt by McDonald's Canada to cater to the changing tastes of Canadians looking for more premium, customized food options, while still giving them access to what they already know and love.
"We're a company that can always invent new things if we can show that thing is a good idea, but it's not trying to [create] a new McDonald's – it's about a better McDonald's," McDonald's Canada SVP of marketing Antoinette Benoit told strategy earlier this year in regards to new store concepts. "We're finding out how to not provide the same experience for everybody, without losing what they already like about us."