Dairy Farmers issue a non-wake up call
Bedtime stories and lullabies are part of the organization's new campaign focused on sleep quality.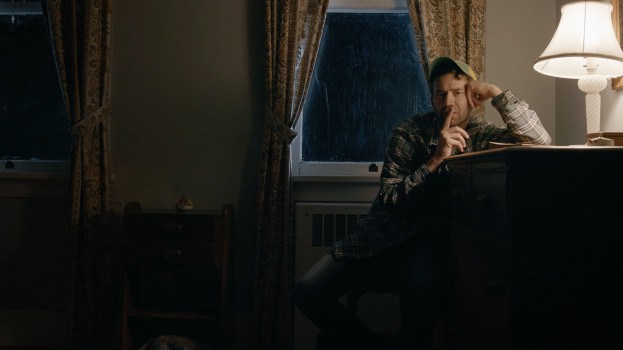 The Dairy Farmers of Canada has been prompting Canadians to "Get Enough" for a while now, but a new campaign shifts the organization's focus to a different health issue.
The new national "Project Sleep" campaign, launched Tuesday and running to mid-August, focuses on boosting awareness about sleep quality and getting enough sleep.
Led by DDB Canada, "Project Sleep" includes TV, radio, digital and social executions targeting people who are sleep deprived. One video component includes a spot called "Goodnight Canada" with 30- and 60-second versions, featuring Canadian musician Hayden singing a version of "Twinkle, Twinkle Little Star."
Two 15-second spots and five-second pre-roll spots, meanwhile, feature a dairy farmer staying up late to talk to viewers who clearly aren't yet asleep, telling them a bedtime story and "shh-ing" them to sleep. The ads are running as pre-roll on sleep-related YouTube videos and on Facebook and Twitter.
The campaign culminates on ProjectSleep.ca, which includes information from sleep experts. From 10pm to 6am, the site is also in "sleep state," encouraging users to turn off their screens and hit the hay. The site, designed by DDB Canada and developed by Mirum, also includes a discussion paper and insights from The Canadian Sleep Review 2016.
For that report, the DFC worked with Vision Critical to poll Canadians on sleep habits and found that somewhere around 40% don't wake up refreshed and feel irritable throughout the day. Plus, nearly half (49%) say lack of sleep affects their productivity at work and six in 10 would take a nap if they could.
"Lack of sleep has become a very important public health issue," says Victoria Cruz, marketing and retail director at the DFC. With sleep deprivation having physical, emotional and economic consequences for Canadians, it's a major issue, and one that the organization wanted to get behind, even without any of its traditional branding (a departure from its previous work).
"You will not see a glass of milk in the campaign," Cruz says. Instead, the idea is to position the Dairy Farmers as supporters of Canadians' health more generally.
The campaign is targeting behaviour, rather than a particular demographic. Canadians who aren't sleeping well fall into two categories (those who have sleep disorders like insomnia and those with hectic lifestyles who are run down and tired) and the campaign goes after both, Cruz says. Working with media agency Initiative, the targeting strategy includes a heavy late-night TV buy and dayparting executions. On the digital and social side, the campaign targets Canadians online late at night or those searching sleep-related topics.
The campaign also includes a national media relations plan by DDB Public Relations, including blogger outreach and sponsored segments, highlighting the study results and driving to ProjectSleep.ca.