What happens when the kids are in charge?
The Government of Ontario wants parents to realize what might happen if children are left to solve the climate change challenge.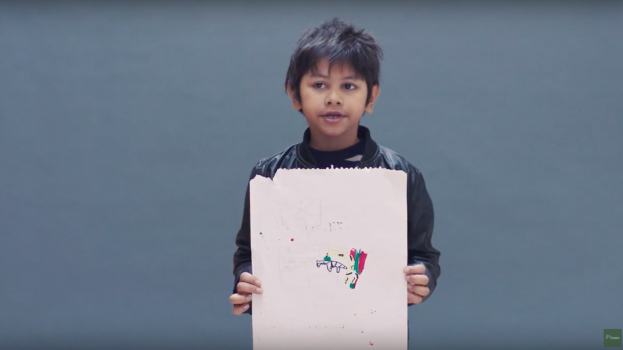 Kids say the darndest things.

How would they stop climate change? One little girl proposes a farting car – a vehicle that sucks in air (from the "airhole"), which gets pushed out by the pistons ("hence, the name.")

Perhaps it's not a great idea to let kids solve the issue of climate change.

That's the idea behind the latest campaign from the Government of Ontario and Grey Canada, which aims to get adults involved in the government's five-year Climate Change Action Plan.

The new push targets 25- to 45-year-olds who agree climate change threatens future generations and are willing to change their behaviour, Patrick Scissons, CCO at Grey, said via email.

Creative insight came from the fact that many people don't take the issue of climate change seriously, in large part because they don't see the potentially harmful consequences for future generations, he said. "The idea of 'Let's not leave this for our kids to figure out' was to put the burden of solving the problem on the children with the intent of waking up adults to start figuring it out for themselves."

For the creative, the agency tapped a kids' workshop at the Ontario Science Centre, filming the youngsters and gathering all the content over a six-hour period, Scissons said.

The push features 60- and 30-second spots with David Suzuki speaking to the 200-plus students about the realities of climate change, tasking them to solve the problem themselves. Additional digital videos, featuring the solutions and some pretty adorable and outspoken children, demand adults take a bit more action, because climate change isn't just "an April Fool's Joke," as one kid puts it.This is the first time the brand has taken such a content-heavy approach, because "there are so many layers to this issue," Scissons says. "Plus kids have limitless imaginations – the volume of their ideas and opinions knows no bounds."

The campaign, will roll out on TV, digital, cinemas and out of home, with media handled by PHD Canada. It will run throughout June and July.