Payments, produce and Popsicles: Three summer shopper trends
TracyLocke's Jason Dubroy on what's heating up, just as the weather does.
By Jason Dubroy
As the weather gets a bit warmer this summer (or at least tries to), we turn our thoughts yet again to trends, tools and technology that will affect the shopping environment in Canada in 2016. So, in the interest of welcoming the dog days, here are three things to look out for in the weeks and months ahead.
Biometric payments will be a reality in Canada
I remember being at a conference five years ago, at a booth demonstrating the latest/greatest in mobile payment technology. I remember trying a digital wallet (which didn't work after the guy before me in line dropped the phone), being shown the next generation of tag-fob tap tech (which is now commonplace) and, interestingly, biometric recognition, with a fingerscan. MasterCard Canada has taken it to a whole new level, by announcing the MasterCard Identity Check Mobile App, which is launching this summer.
An augment to its "Verified by Visa" technology, it will replace the need for you to type a password with snapping a selfie. There's also a fraud detection feature built into the screen (lest someone carry around a colour 5×7 of you while mobile shopping) called "Liveness," which notifies the app that you are a live person when you look in its crosshairs and blink. This is the next step on the journey to what some call our "frictionless future": when contactless payments merge with the eponymous internet of things and, by using developments in security and payment tokenization, a secure payment will be possible with virtually any object for any object, making every moment of your life shoppable.
Fresh Produce may now be a luxury item
This has been the year for many Canadians when a steak went from being a staple to a delicacy. There has been news of late regarding increased prices for fresh produce: the latest Statistics Canada consumer price index reported the cost of fresh vegetables increased 11.7% year over year, with fresh fruits not far behind. Apples so far have become an outlier, jumping in price a staggering 23% in the same time period, and many cauliflower aficionados are still feeling the sting from a double-digit price increase a few months ago. We are already seeing shoppers switching from fresh to frozen produce or in many cases avoiding it altogether.
And, as Canadians continue to migrate to discount channels, this will mean increased pressure on conventional banners that have traditionally used produce as a main differentiation point in the shopping experience.
One thing that should give all Canadians cause for pause: it's very easy to complain about our rising food prices (what with our hard-to-predict climate and harder-to-predict currency fluctuations). But then… you could be living in Venezuela. With the steep drop in oil prices and political volatility there, the cost of a dozen eggs is now roughly 1,020 bolivars, about $131 Canadian dollars. While Canada's inflation rate for 2016 is set around $1.6%, in Venezuela they are suffering from a steep drop in oil prices and political volatility that could see theirs go anywhere between 720% to 1,200%, causing hours-long lineups at stores and a burgeoning black market environment.
The Popsicle is back, in a big way
A couple of weeks ago in Saskatoon, pop star Selena Gomez ate a Popsicle while sitting in a grocery cart at a local Safeway store, and one of her road crew took a picture. And the internet, much like that Popsicle, slowly melted down.
The shot generated almost three million likes on Instagram alone and, more importantly, shone a spotlight on an oft-forgotten but always loved summer treat. One of the hottest trends this summer so far is "poptails," alcoholic cocktails that feature a Popsicle as a main ingredient. Tastier than ice cubes and stronger than your typical swizzle stick, poptails are sure to be a huge traffic driver to the frozen aisle this summer. The cool recipe of the day seems to be a Popsecco – a raspberry popsicle served with prosecco and a splash of gin.
Is it five o'clock yet?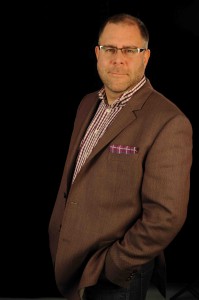 Jason Dubroy is managing director at TracyLocke Canada.

Featured image via Shutterstock