Nestle looks outside the nest
The world's largest food company turns 150, with a plan for more innovation and a corporate image boost.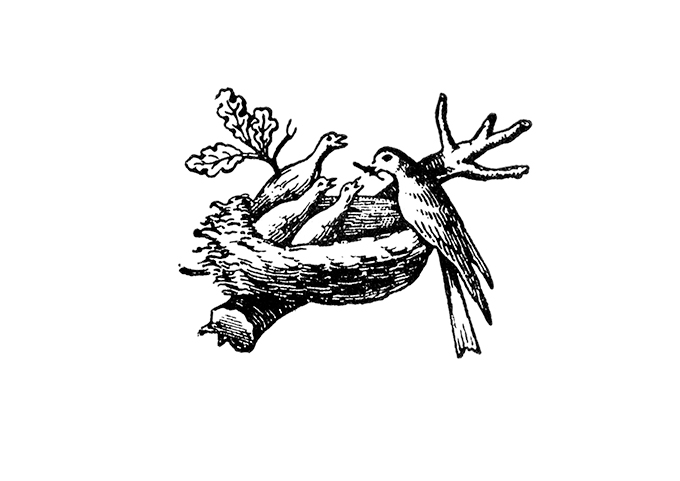 This article appears in the Summer 2016 issue of strategy.
It might be easy to overlook Nestlé, but it would be difficult to ignore its presence in Canadians' lives.
Most people interact with the brand throughout their lives – from babies drinking its infant formula and children buying a sweet treat to parents baking chocolate chip cookies and young adults feeding their furry pets.
But Tracey Cooke, Nestlé's head of marketing, is frank when she says the company hasn't always put its best corporate-name forward, especially considering the sheer volume of product lines under its umbrella.
Nestlé is a $116 billion-a-year global behemoth – the largest food company in the world.
In Canada, it pulls in $2.3 billion in sales, and includes a portfolio of top-selling brands in various categories. Today, its team of 90 marketers, alongside its agency partners (which include Publicis, OneMethod, J. Walter Thompson and MacLaren McCann for creative and Group M for media), manage more than 50 different brand lines, including top-sellers Kit Kat, Nescafé, Häagen Dazs, Purina, Perrier and Good Start.
In Canada, it dominates, controlling the lead spot in chocolate (15% of market share, tied with Hershey), frozen pizza (42% share), pet food (35% for cats, 28% for dogs), ready meals (19% share), baby food (22% share) and bottled water (30% share of retail sales), according to market data from Euromonitor.
But amid its success, there's growing pressure on the company as consumers move away from packaged and frozen foods towards healthier options, and demand more transparency from brands.
So, as it celebrates is sesquicentennial anniversary, the Nestlé name is being put more front and centre, Cooke says. "A lot of people think Nestlé is a big faceless organization," says Cooke. But when it began, it was the furthest thing from a multinational corporation.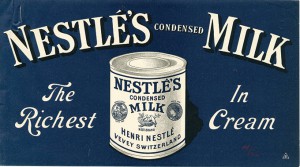 In 1866, German-born, Switzerland-based pharmacist and inventor Henri Nestlé developed an infant formula to provide a more nutrient-rich milk option for mothers who either couldn't or wouldn't breast feed (while he wasn't the first to invent a breast milk substitute, other infant formulas lacked the appropriate nutrients to keep babies healthy). He would later expand into condensed milk (after Anglo-Swiss Milk Company, makers of Milk Maid condensed milk, jumped into the infant formula game), which would become a key ingredient when the company created the world's first mass-produced milk chocolate.
Early on, the brand eschewed advertising because Nestlé, the man, said it "cost too much and yielded too small a return," according to Jean Heer in his book Nestlé – 125 years: 1866 – 1991 (originally produced for Nestlé for its 125th anniversary).
Despite its lack of marketing, the company grew quickly and, by the start of the Second World War, had a presence across the globe. It launched in Canada in 1918 as the Maple Leaf Condensed Milk Company.
Nestlé would continue its founder's innovative tone by creating first-of-its-kind products, such as the first line of instant coffee (though, during the war, the U.S. patent office released the formula, which allowed competitors to swoop in and mimic the process, taking away from Nescafé's "wow" factor on launch, wrote Heer), which was followed by other instant drinks, including Nestea and Nesquick.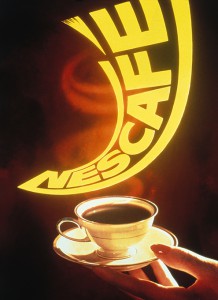 Throughout the second half of the 20th century, Nestlé expanded quickly through a number of brand acquisitions, delving into categories like frozen foods (picking up Stouffers and Delissio in 1981 and 2010, respectively), pet food (picking up Friskies in 1985), chocolate (with the acquisition of Rowntree in 1988), water (picking up Perrier in 1992) and ice cream (with Ault Foods in 1997).
The company's growth seemed unstoppable. However, in the late '90s, a trend started to take hold.
Throughout the '80s and '90s, there were a number of "fad" diets, says Shelley Martin, CEO and president of Nestlé Canada, who got her start working in its pet food marketing department in 1990.
Even so, at the turn of the century, diets started shifting: consumers were more concerned with overall health and wellness, she says. To respond, the brand started lowering the calorie counts of some of its offerings, rolling out new snack-sized packaging and even taking out some artificial ingredients.
This desire for healthier foods from transparent companies has become more pronounced. A brand's story and its ingredients' origins are important to consumers, while social media has completely upended marketing plans.
Nestlé had become a massive marketing company, often entrenched in its ways. While the scope of the marketing team was impressive, its tried and true efforts started falling behind as consumers shifted to digital media.
Working with its agency partners, Nestlé recognized the need to be more agile, more externally focused and dedicated to corporate brand building, says Cooke.
She points to herself as one of the early signs of the company's shift. A former creative director at Maclaren, Cooke is the first agency person the brand has ever hired, and today she's leading Nestlé's marketing team.
"When I first started [in 2013], we had three brands on Facebook. We were lagging behind [on digital] in Canada," she says. "There was an intervention here, and we really had to look at how we were communicating."
Since then, a focus for the brand has been on strong moment marketing for social platforms. Cooke points to executions, such as the 2014 partnership between Kit Kat and PepsiCo's Lays, which pitted sweet versus salty snacks on Twitter during the Super Bowl. The small campaign, led by OneMethod, generated more than 500,000 impressions.
The company is innovating on different platforms, using new channels like Periscope (where it live-streamed the eight-hour production of multiple Delissio pizzas to reach its 25- to 35-year-old female demo), and Tinder (where it connected millennials with Nescafé, using irreverent avatars that encouraged users who swiped right to learn more about the brand online). Both of these programs were led by OneMethod.
It also continues to try to make its products healthier – most recently reducing sodium across its portfolio of brands by 10%.
Nestlé is also delving into content marketing, with campaigns like the Coffee Crisp 75th anniversary execution in Macleans, from ZenithOptimedia, in which 75 historical events were commemorated; or the more recent "Sudbury Incident," by Maclaren McCann for Coffee Mate, which featured a social media mockumentary about a mysterious incident that left residents desiring rich and creamy coffee.
It's not all smooth sailing, of course: some categories are being affected more than others in the new world order, Cooke says. For example, frozen foods, across the board, are on a downward trend. In response, Nestlé is looking at rebranding Stouffers, including adapting a U.S. campaign (which focuses on the brand's heritage and how the food is made) for the Canadian market.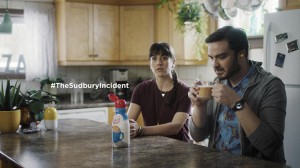 Consumers are demanding transparency from organizations. As a result, more efforts are being placed on promoting the Nestlé parent company. She points to the 2014 relaunch of its website, where Canadians can find information about the origins of ingredients in popular items and the histories of those goods, as a recent effort. Catherine O'Brien, Nestlé's SVP corporate affairs and communication, also points to the brand's participation in the Food Network's Food Factory, which toured the company's plant.
This hasn't always been easy, of course. Nestlé has been in the media repeatedly over the past few years over its water brands. Most recently, chairman Peter Brabeck-Letmathe said in a documentary that water wasn't necessarily a "public" right (he has since clarified his remarks), while in Canada the company has come under media and public scrutiny over its plans to bottle water in various towns across the country.
On the positive side, Nestlé is telling its CSR story to the world, putting its health innovations and sustainable farming efforts (which include using responsibly harvested fish and helping women in Africa and Asia get a leg up through partnerships with Nestlé) front and centre through owned, PR and social channels, O'Brien says.
Other brand-focused marketing efforts include the current 150th anniversary campaign. While the majority of Nestlé's celebratory efforts are internal (and on packaging), social channels are being taken over with historical trivia, O'Brien says, helping consumers connect with the brand's past more readily than they might have previously been able to.
"A lot of people love our brands, but they don't remember Nestlé is behind those brands," Cooke says. "So we're working at threading that needle."
The nest lives on
While Nestlé (the man) opted against advertising in his early days, he wasn't a complete stranger to the power of branding. When a change to the company logo was suggested – from the bird's nest (the Nestlé coat of arms) to the Swiss flag's cross – Nestlé balked, saying the original was required for the brand to go global and avoid alienating potential markets, according to Heer. The nest has stayed relatively unchanged ever since.
Beloved "Bubbies"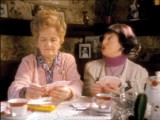 Shelley Martin says a lot of iconic branding rolled out in the early '90s across Nestlé's portfolio, including the haughty Fancy Feast Persian cat and the "How do you like your coffee? Crisp!" joke. The famous "Bubbies" campaign was created by Ogilvy and Mather and directed by Andrea Martin. It was so popular that it was brought back to air in 1999 after an eight-year hiatus.
Red ones last
One of the company's most iconic jingles ("When you eat your Smarties, do you eat the red ones last?" written by Gary Gray) didn't originate under the Nestlé banner. Smarties, while under the Rowntree corporation, with the help of Ogilvy and Mather, released the jingle in 1967. It remains one of the most memorable in Canadian advertising, says Martin Shewchuk, former CCO at JWT. Smarties retired it nearly 30 years later for a more "ownable" catchphrase, Geoff Massingberg, VP confectionery at the time, told strategy. But when the brand tried to target young adults in the early '00s, it re-introduced the jingle to tap into their nostalgia, says Shewchuk.
Male models need breaks, too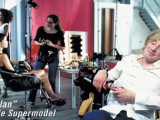 One of Shewchuk's favourite Nestlé commercials was its 2004 Silver Cannes Lion-winning campaign by JWT that tapped into the male model craze post Zoolander. As the model lamented how hard his job can be, the commercial asked, "If this guy deserves a break, don't you?" It helped propel Kit Kat back into top spot in the confectionery charts.
Small data
The early '90s saw an increase in brands participating in database marketing. And that's when Nestlé capitalized on the special bond between felines and their human pets to launch the Cat Club program for Friskies, Martin says. Monthly content packages, including a newsletter with cat-relevant info and coupons, were mailed to subscribers. As the program became more sophisticated, tracking data (such as redeemed coupons) and personalized offerings were included. While she doesn't have statistics on the early years, she says it was a fundamental growth tool. Database marketing was eventually rolled out to a number of other lines, including infant formula, and is still heavily used today, she says.
The blue Smartie came back (with a cat)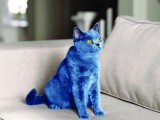 When Smarties removed artificial colouring from its candies, it was unable to reproduce blue through natural means. As a result, for a year, consumers were deprived of the blue chocolate. Nestlé celebrated finally cracking the formula by introducing a new brand ambassador – a blue cat – to deliver the news on social platforms and TV that the colour was back. The campaign resulted in a 5% lift in Smarties sales.