Workouts get a Paralympic twist
Ahead of the Rio Games, the Canadian Paralympic Committee's campaign puts forth some tough challenges.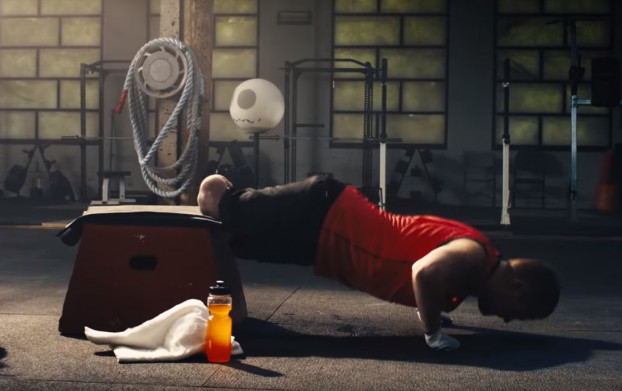 Workout videos have been given a twist as part of the Canadian Paralympic Committee's new campaign leading up to the Rio 2016 Games.

Working with BBDO Canada, the organization has created the "ParaTough Training Series," featuring Paralympic athletes in five (anything-but-easy) workout videos. For example, wheelchair basketball player Cindy Ouellet performs one-handed chin-ups in her wheelchair, which weighs 20 pounds.

The campaign was inspired by an experiential activation the organization did last year during the Pan Am/Parapan Am Games in Toronto, where it set up wheelchair races and wheelchair basketball and challenged passersby to participate, says Martin Richard, executive director, brand marketing and communications at the Canadian Paralympic Committee.

Among the feedback was people saying how difficult it was, even when athletes make it look so easy – this became the insight that ultimately drove the ParaTough Training Series.

The organization will also release four challenges using "#ParaToughChallenge" throughout the summer campaign, asking Canadians to give them a shot, share a video of their attempts and challenge friends and family to do the same. Canadian Paralympic athletes will also participate, with swimmer Benoit Huot already issuing a challenge to Rick Mercer via Twitter.

Having Canadians participate this way, rather than just viewing a campaign passively, is one way the organization is addressing its goal to get people active, Richard says. He points to the ALS Ice Bucket Challenge as a successful model for engaging people and spreading the word.

The campaign includes donated TV, radio and pre-roll, along with digital, social, print, experiential and a dedicated website (ParaTough.com), which will feature the workout videos, information about the athletes behind the training series and allow users to watch live events and updates from the Paralympics in Rio, which kick off in September.