Mastercard's risky approach to safety
A new campaign explores why card security matters in a not-so-dry way.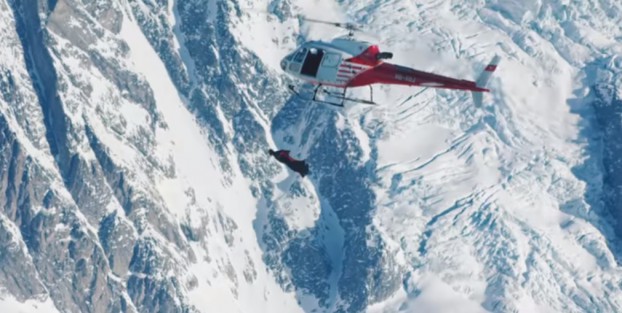 Even the most adventurous risk-takers among us make safety a priority, an insight Mastercard has dived into for a new global campaign led out of Canada.
To kick off its new "Mastercard Safety Series," the financial brand – which recently unveiled new branding – explores the story of Joby Ogwyn, a professional wingsuit jumper, in a video spot called "The Man Who Could Fly."
Despite what may seem like an incredibly risky profession, Ogwyn takes incredible care when preparing for his jumps, a key point Mastercard wanted to focus on, says Milos Vranesevic, VP and head of marketing for Mastercard Canada.
The idea was to focus on how people manage risk in their professional lives and why safety and security matters to them. Using Ogwyn, who's in his forties and has kids, was particularly important given the target of tech savvy consumers between age 30 and 50, Vranesevic says.
Despite being important in the financial industry and a key differentiator for Mastercard, card security can, admittedly, be a dry topic, he says. That's why it wanted to approach the subject with an entertaining element.
And though not all of us take as much physical risk as someone like Ogwyn, the idea is also that entrepreneurs do take risks with their careers and businesses, and financial safety is a secondary priority that they want a brand to help support, Vranesevic says.
Led out of Canada by McCann in Toronto (with help from its New York office), the global campaign is meant to provide assets for all markets. Currently, the Ogwyn video is being used in various lengths on social and digital in Canada through August, with Carat on media. It's also running in Australia, with more markets considering launching it.
More creative is set to debut, though not all of it will necessarily run in Canada. The next video will feature a professional stunt person, with assets again available for international markets to use in broadcast, print, digital, social and with their bank partners.