Loto-Quebec creates a world of entertainment
A VR experience allows festival season to live on with artistic interpretations of attendees' memories.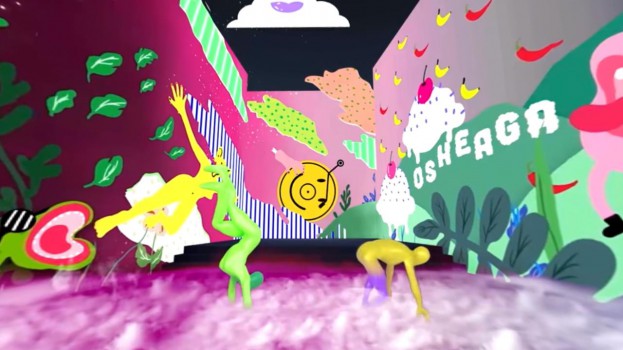 Summer festival season is winding down, but Loto-Quebec has created something to ensure the experiences and memories can live on.

The Crown corporation, responsible for lotteries and gaming in Quebec, established "Les rendez-vous Loto-Québec" in 2004 as a platform around its sponsorship of cultural events and festivals across the province. Those include Festival d'été de Québec (Quebec Summer Festival), Just For Laughs and the Fashion & Design Festival, as well as music festivals like Osheaga, îleSoniq and Heavy Montreal.

This summer, Loto-Quebec invited attendees at those and other events to record their experiences at special "#danslenuage" ("in the cloud") kiosks on-site, or their memories of the events once they returned online, all of which were uploaded to "the cloud."

The memories were collected and handed off to a team of local Quebec artists, dancers and choreographers, who used their talents to reinterpret them and create a version of "the cloud" people can immerse themselves in through a 360-degree video that can be viewed online or through a VR headset. The highly conceptual scene changes from festival to festival, with bright, cheery colours and music for Osheaga and Just For Laughs, or gritty black-and-white art under fast rock music for Heavy Montreal.

Bleublancrouge led the campaign, working with artists Rémi Vincent, Ros-B, Pony, Christian Northeast, Martine Frossard and Benoit Tardif, dancers Danny Amaral De Matos and Shanie Blais, and choreographer Ariane Jeudy. The experience is being pushed through social channels and ads on Quebecor networks. There are also activations on the ground with VR headsets at locations across Quebec.

"Just as our brand does, this approach won us over because it showcases Quebec's festivals and artists, extends the fun for festival-goers and shares their favourite moments," said Lucie Lamoureux, corporate director of sponsorship and social commitment at Loto-Québec.

Jonathan Rouxel, VP and CD at Bleublancrouge, says one of the goals of the execution was to remind festival attendees of the experiences Loto-Quebec's support has helped these events provide.

"Those festivals have been around for so long and Loto-Quebec has been involved with them for so long, at a certain point people forget who is sponsoring what," Rouxel says. "They go from show to show and kiosk to kiosk, they get overwhelmed with experiences. Even if Loto-Quebec is well-represented, the attendees don't always remember the specifics of the experience they had while they were on the ground with them."

Rouxel says, with the large number of festivals hosted across Quebec every summer, festival season is a major part of the province's cultural environment and something people want to remember, but that also means it can all blur together once the season is over. The "#danslenuage" experience is a way to extend those memories past the summer, a goal it also tried to accomplish by setting up 360-degree cameras at the events. The images taken from those cameras were made available online so attendees could share them after the festivals were done. That way, they would be less interested in taking photos while at the event and more interested in experiencing the festival.

"It makes the festival experience better but also gives them a reminder of what it was like that's more high-quality than what they would have taken themselves," Rouxel says.